Banking
Fundsmith Equity sees out 2022 as most bought fund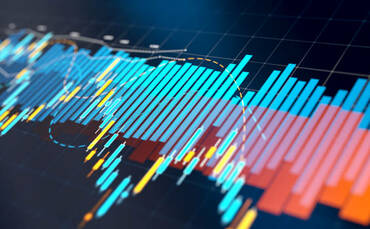 Vanguard maintained its lead in the top ten funds category, holding six of the seven top spots on the open-ended list
Just three active funds, including Fundsmith, made the cut.
The other two open-ended funds were: Royal London Short Term Money Market and CG Real Return, taking ninth and tenth places, respectively
Sam Benstead, deputy collectives editor at ii, said that money market funds seem to be "back in vogue, as investors seek better returns on their cash now that interest have risen".
Royal London's fund saw a distribution yield of nearly 3% through investing in short-dated bonds.
Benstead added: "Once again, Vanguard's LifeStrategy range remained popular. This could be due to investors seeking to keep costs down and own the entire market, rather than put their trust into a fund manager to pick winning shares for them for a higher fee. Particularly in such volatile times."
Looking to trusts, Scottish Mortgage and City of London took first and second spots and were the only two investment trusts to stay on the monthly most-bought list for the entirety of 2022.
There were two new trusts in the top-ten category, RIT Capital Partners and Home REIT, which Benstead attributed to "bargain hunter investors," as both trusts fell in December.
Home REIT has faced criticism over accusations that it has not followed its original investment theses of funding accommodation for homeless people, seeing shares drop 25% over the month and its NAV discount drop to 60%.
Meanwhile, RIT Capital Partners is a wealth preservation trust that fell 6% in December, bringing losses for 2022 to 21.5%.
Benstead explained that the "trust currently trades at a 13% discount, but it was as low as 20% in December".
For equities, Tesla moved into the top spot for most bought amongst ii customers, surpassing Vodafone as investors attempted to 'buy the dip' from Tesla's sharp drop.
Oil and gas companies also saw a successful month, with Pantheon Resources joining the list at number ten, while BP shot from the spot in November to fourth place.
Cineworld fell out of the top ten as it continues to undergo bankruptcy proceedings, while GSK joined the list, which Victoria Scholar, head of investment at ii, suggested may be due to investors shifting to defence plays in the face of a recession.
Scholar added that Amazon's place on the top ten list was "particularly interesting," as the stock has fallen 50% in the last year.
She added: "Perhaps some investors are hoping that this stock could stage a recovery, and opportunistic investors are viewing the slump as a chance to buy the stock for half the price."
Scholar concluded: "Overall, after a particularly challenging year for investors in which most global indices suffered declines, 2023 looks set to pose further obstacles which will need navigating. This ranges from slowing global growth to ongoing elevated inflation levels.
"However, the prospect of slowing interest rate increases and China's economic reopening could offset these pressures to some extent. But only time will tell."
Most Related Links :
Public News Time Latest News Sports News Finance News Automobile News