Market
Trump set to surrender Tuesday — here's what's next after his indictment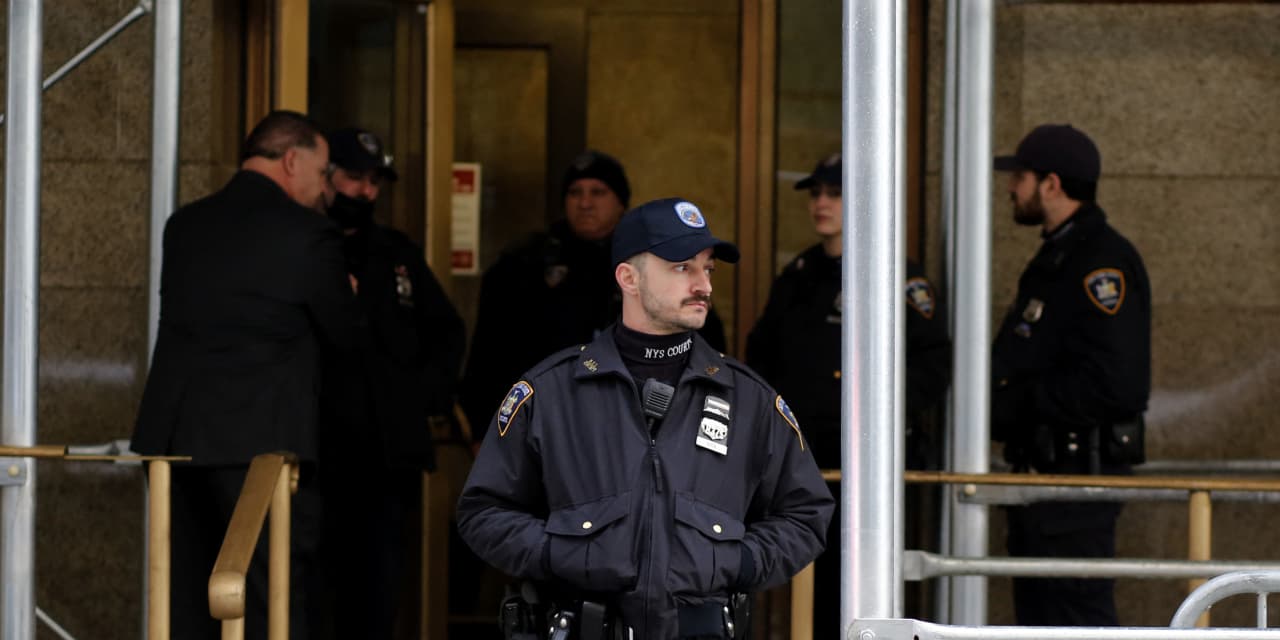 A Manhattan grand jury voted Thursday to indict Donald Trump, marking the first time in history that a former U.S. president will face criminal charges.
With the indictment yet to be unsealed, the specifics of the charges aren't clear, but a district attorney has alleged that Trump broke the law for his role in a hush-money payment to a porn star.
Related: Donald Trump has been indicted. Could he still run for president?
Also see: Right-wing social platforms rally after reports of Trump indictment, quarterly results
The former president criticized the indictment in a statement posted on his Truth Social platform, describing it as "the unthinkable — indicting a completely innocent person in an act of blatant Election interference."
So what now?
Preparing for weekend protests: The New York City Police Department ordered every NYPD member to report in full uniform Friday, as it braces for what might be a busy weekend of pro- and anti-Trump demonstrations, especially in front of Trump Tower in midtown, according to an NBC 4 NY report. Trump said two weeks ago that his indictment was imminent and urged his supporters to protest, but the response to his call at that time was described as mostly muted.
Tuesday arraignment in New York City: Trump's arraignment is expected to take place Tuesday, one of the former president's lawyers told MarketWatch. An arraignment refers to the formal reading of charges in a defendant's presence. There are expectations that Trump could avoid a "perp walk" and not get handcuffed when he surrenders to authorities before his arraignment, but he's still likely to have a mug shot photo taken. Trump, a Florida resident, is expected to fly to New York on Monday, according to a CBS News report citing unnamed sources.
Secret Service has a role: U.S. Secret Service agents are obligated by law to protect the former president in all settings, so they would be with him throughout the booking process and arraignment, and they probably would want proceedings "done as quietly as possible," a retired Secret Service agent told The Wall Street Journal.
Return to Florida, long process: Trump is expected to be released after next week's proceedings in New York, meaning he's free to return home to Florida as a lengthy legal process plays out. Cases in New York can take months or more than a year to go to trial, and attorneys from either side are likely to argue over dismissing the case, the venue for the trial and other issues.
Now read: Biden declines to comment on Trump indictment as he heads to Mississippi town hit by tornado
And see: What is an indictment, and what does being indicted mean for Trump?
Plus: Trump indictment draws 'lock him up' cheers and 'it is un-American' jeers
Most Related Links :
Public News Time Latest News Sports News Finance News Automobile News