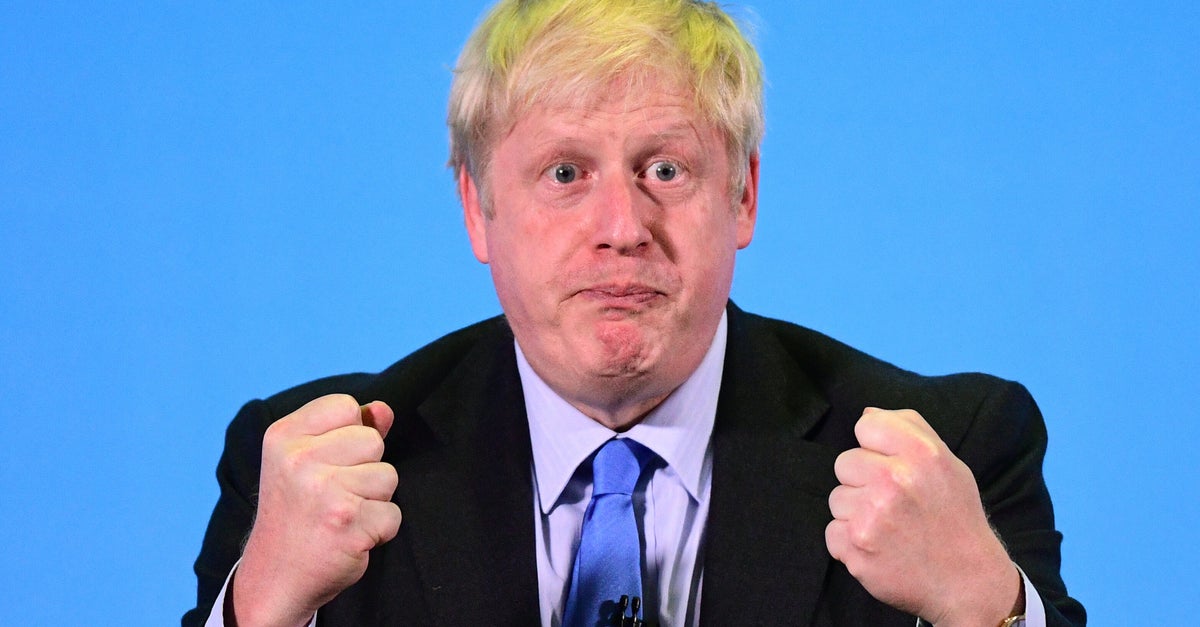 Boris Johnson will be interrogated by seven MPs on Wednesday in an event that has the potential to end his political career.
The privileges committee will scrutinise the former prime minister over statements he made to MPs about the partygate scandal.
At the heart of their investigation is whether or not Johnson "misled" the House of Commons about what had gone on in Downing Street.
"All guidance was followed completely in No. 10"

– Boris Johsnson, 1 December 2021.
Statements the committee will hone in on include one from December 2021 when he said no rules or guidance had been broken.
And another that he had been given "repeated assurances" that rules were not broken.
"I am sure that whatever happened, the guidance was followed and the rules were followed at all times"

– Boris Johnson, 8 December 2021
If the committee decides Johnson did mislead MPs – and the Commons backs suspending him for 10 days or more – he could face a by-election in his Uxbridge and South Ruislip constituency.
However, there is a long process to get through before the saga potentially reaches that stage.
"I have been repeatedly assured since these allegations emerged that there was no party and that no Covid rules were broken"

– Boris Johnson, 8 December 2021.
The document, released on Tuesday, claims the committee has no smoking gun such as Johnson receiving prior warnings that "any event" broke the rules.
Here, we run through Johnson's main defence argument.
I Was Acting In Good Faith
Johnson accepted that the Commons was misled by his statements that rules and guidance had been followed completely at No.10.
However, the former PM claims that when he made statements, he did so in "good faith".
Johnson said he made the statements on the basis of "what I honestly knew and believed at the time".
The west London MP said he did not "intentionally or recklessly" on any date. "I would never have dreamed of doing so," he insisted.
I Did What I Was Told
A key plank of Johnson's defence is that he was acting on advice from his team.
The dossier reveals that on the evening of December 7, 2021, Johnson received a WhatsApp message from communications adviser Jack Doyle.
Giving the PM a line to take, Doyle messaged: "I think you can say 'I've been assured there was no party and no rules were broken'."
Later that evening, Johnson called James Slack, Downing Street's director of communications who "confirmed to me that the rules were followed".
On December 8, 2021, a written briefing pack for Prime Minister's Questions contained the line: "No.10 has always followed all covid rules."
Tory MP Andrew Griffith, Johnson's former parliamentary private secretary, said Johnson had been given assurances by "multiple different 10 Downing Street staff" over events.
Tory MP Sarah Dines, who served as a PPS alongside Griffith, recalled one occasion when Johnson asked civil servants for reassurances that rules were followed.
Dines added: "I recall more than one person in the room said 'yes, of course'."
It Wasn't Me
Johnson's dossier stresses that he relied on assurances he received from advisers.
"It is clear now, those assurances were wrong," Johnson said.
"As prime minister, I am reliant on advice from officials. There is nothing reckless or unreasonable about that."
The backbencher said his diary was "packed", No.10 was a "complex environment" and he was constantly "in and out" of the building.
Johnson said his knowledge of what was going on was "imperfect and mostly second-hand".
"A prime minister cannot be expected personally to investigate matters such as these," he said.
"I had to rely on, and was fully entitled to rely on, what I was told by my senior, trusted advisers."
There Was No Cover-UP
Johnson's defence dismisses any claims of a cover-up by showing the former prime minister asked his team to "get the truth out there".
On December 10, 2021, Johnson sent a message to Doyle, stating: "Is there a way we could get the truth about this party out there".
Johnson said he "trusted the assurances" that Doyle and others had given him, so wanted the "truth" out as they had explained it.
Everyone Thought It Was Fine
Johnson said the evidence in front of the committee shows that those working at No.10 with him shared his "honest belief" that the rules and guidance were being followed.
He even brings Rishi Sunak into his defence, referring to the birthday event for which they were both fined, saying: "To this day it remains unclear to me – and I believe the prime minister may feel the same – how precisely we committed an offence under the regulations."
The Johnson dossier points to the fact that details of his birthday were briefed to the press as showing their "innocence".
Johnson said it "never occurred" to him that the event on June 19, 2020, was not in compliance.
"We had a sandwich lunch together and they wished me happy birthday. I was not told in advance that this would happen. No cake was eaten, and no-one even sang 'happy birthday'."
He added: "It is a measure of how innocent we all considered this event to be at the time, that, not only was the official Downing Street photographer present, but the gathering was briefed out by the press office to The Times."
You Don't Have A Smoking Gun
Johnson's dossier insists it is "clear" from the committee's investigation that there is "no evidence at all" that supports an allegation that he "intentionally or recklessly" misled the House.
He says the only exception is the assertions of his former chief adviser Dominic Cummings who he said was "discredited".
"There is not a single document that indicates that I received any warning or advice that any event broke or may have broken the rules or guidance," the dossier said.
I Did The Right Thing, Eventually
While Johnson accepts that his denials turned out not to be true, he insists that he corrected the record at the "earliest opportunity".
Correcting the record is something MPs must do if they give inaccurate information to parliament, either deliberately or inadvertently.
Johnson said that as soon as the Sue Gray probe and the Met Police investigation had been concluded "I corrected the record".
He said it would not have been fair or appropriate to give a "half-baked account" before the facts had been fully and properly established "including into many events about which I had no personal knowledge".
During Wednesday's showdown, the committee of four Tory MPs, two Labour and one SNP will not be looking into whether parties took place – because we know for a fact that they did.
The MPs will also not be assessing whether these events broke Covid-19 rules because we know the Met Police issued 126 fines to 83 people.
But should they introduce bombshell new evidence over what the PM knew and when, it could signal the nail in the coffin of one of British politics biggest figures.
Most Related Links :
Public News Time Latest News Sports News Finance News Automobile News