Politics
Jacob Rees-Mogg condemned for branding Raab bullying accusers 'snowflakes'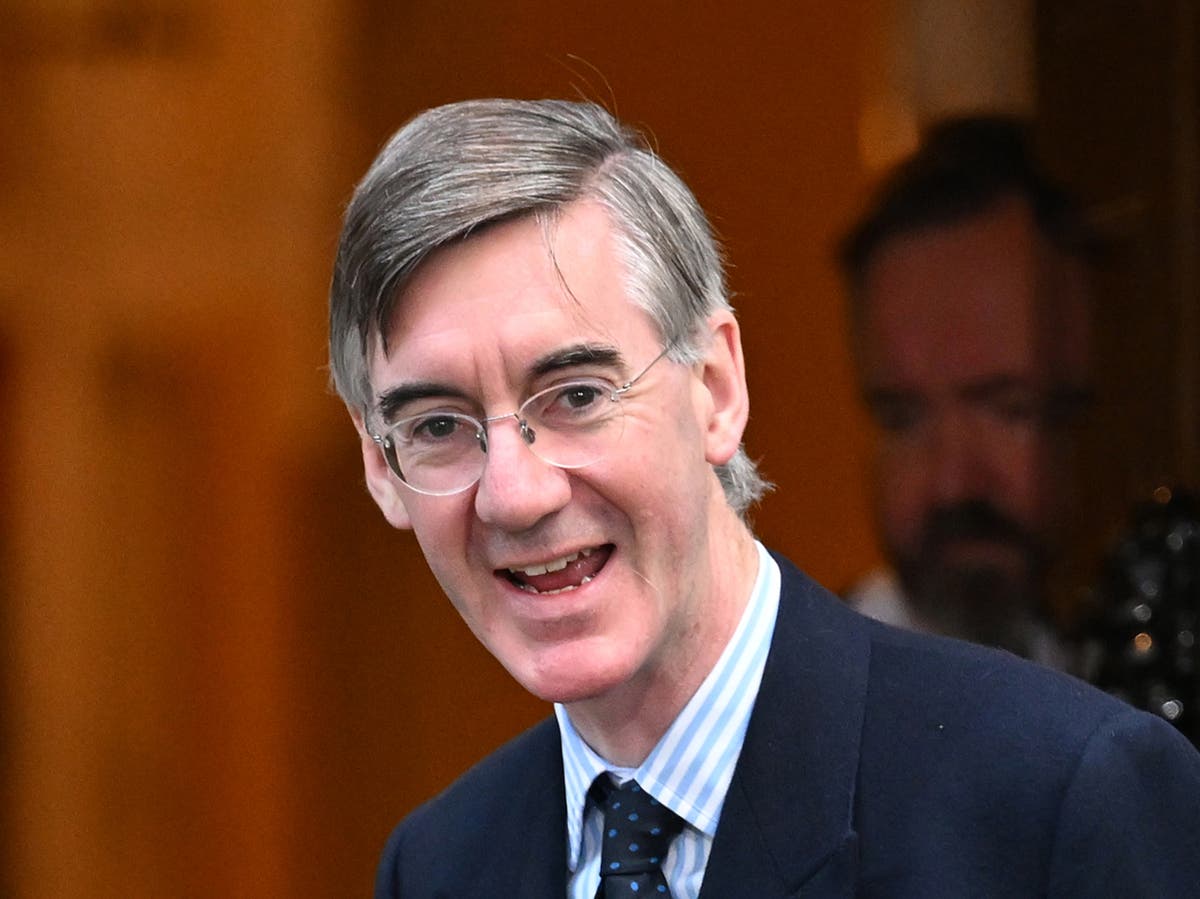 Jacob Rees-Mogg has been condemned for suggesting those accusing deputy prime minister Dominic Raab of bullying were being "too snowflakey".
The ex-cabinet minister made the comments in response to questions about Mr Raab's alleged treatment of civil servants – subject to an independent investigation ordered by Rishi Sunak.
"I think we've got to be slightly careful about the bullying allegations," he told Sky News. "We mustn't be too snowflakey about it. People need to be able to say this job has not been done well enough and needs to be done better."
Mr Rees-Mogg said bullying was "very difficult line to judge" and "not a straightforward issue in most cases".
He added: "Is it reasonable to demand from senior and well-paid professionals a level of good service? And then you have to judge whether that line has been overstepped. But I do worry we're getting a bit snowflakey about this."
Dave Penman, general secretary of the FDA union, which represents senior officials, accused him of "trivialising bullying", saying: "Even by Rees-Mogg's standards this is outrageous".
The union leader added: "A former leader of the House, trivialising bullying that we know has ruined lives and careers. Not only should he be ashamed of himself, but his leader and party should distance themselves from this."
Mr Rees-Mogg backed Boris Johnson for keeping Priti Patel on as home secretary, despite her being found to have broken the ministerial code over bullying allegations.
The right-wing backbencher also said it is "completely sensible" for Mr Raab to remain in place while under investigation by Adam Tolley KC.
But Tory MPs have Mr Raab should resign from cabinet to avoid the investigation into allegations becoming a major "distraction" for the government.
"Why prolong the pain? I think it would be right for Dominic to stand down," one told The Telegraph. Another said: "Dominic Raab should go while the case is being investigated. He is another distraction."
A total of formal eight bullying complaints – denied by Mr Raab – have been made against him, but at least 24 civil servants are thought to be involved in these claims.
The Foreign Office's former permanent secretary Simon McDonald has given evidence formally criticising Mr Raab to the inquiry ordered by Rishi Sunak, according to The Times.
Condemning his behaviour last year, Lord McDonald said Mr Raab was "as abrasive and controlling with junior ministers and senior officials as he was with his private secretaries."
A civil servant who worked with Mr Raab also told the newspaper that the minister was "very rude and abrasive, sometimes totally randomly".
Tory MP for Amber Valley Nigel Mills said: "If this is kind of unintentional and he's in a high-pressure job and he lost his temper once or twice, that probably wouldn't be bullying.
"I think it's so hard to know until you know exactly what he's accused of. If he is a repeated serious bully, I'm not sure that is something you could survive, and I'm not sure it's something you should survive in a senior role either."
Downing Street would not be drawn on whether Mr Sunak was told about any informal bullying complaints made against Mr Raab before appointing him as deputy prime minister.
The PM's official spokesperson said Mr Sunak had the "requisite information needed" to make the appointment. "At the time he was not aware of any formal complaints, and you saw the action he took in response to those formal complaints to ensure the facts were established following a proper and independent process."
Mr Raab told the Commons last year that he would "refute" the allegations – including claims he left civil servants too scared to enter his office.
While two dozen civil servants are thought to be involved in the probe, many as witnesses, some who planned to file complaints reportedly did not do so after being told they would be identified to Mr Raab.
Liberal Democrats' chief whip Wendy Chamberlain has written to Mr Sunak to urge him to suspend Mr Raab until the probe is over. Why hasn't the PM suspended Raab yet, for the duration of this inquiry?" she asked.
"The Lib Dems have to say things like that, otherwise no one pays them any attention," said Mr Rees-Mogg.
Most Related Links :
Public News Time Latest News Sports News Finance News Automobile News