Politics
Jeremy Hunt accused of 'shameful' delay as green industrial plan put back til autumn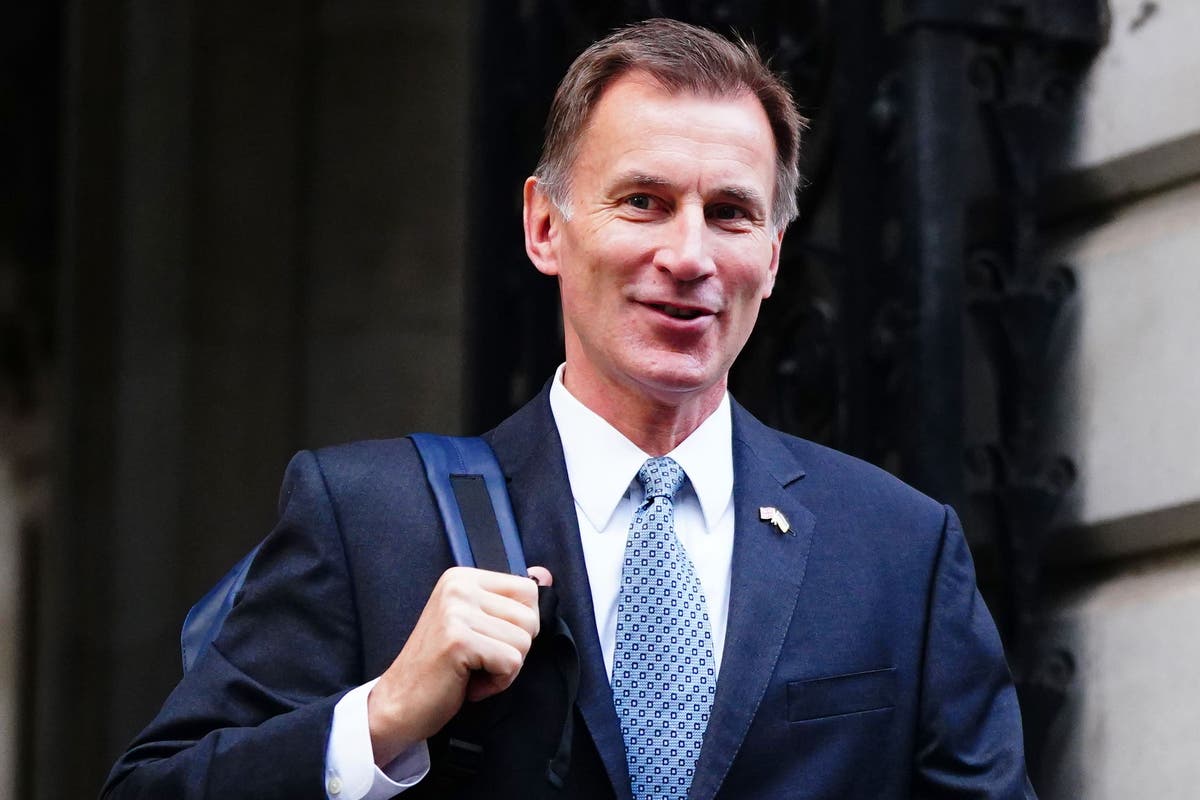 Rishi Sunak's government will not lay out its response to rival US and EU green industrial strategies until the autumn, chancellor Jeremy Hunt has said.
Business leaders are expecting a host of climate and energy policies on Thursday that would spur Britain's investment in green technology.
But Mr Hunt said the government would not offer a "full national response" to major green investment initiatives made in the US and EU until the autumn.
Labour's shadow climate secretary Ed Miliband said "absolutely shameful" that other countries were getting ahead while Tories were still deciding "whether to tie up their laces".
Asked at the Treasury Committee if there was a risk of the UK being squeezed out by the US and EU, he said: "I said in the budget that I would return in the autumn statement with a fuller response and there was a reason for that, which is I want the UK to remain competitive."
"And I needed to see – which I wasn't able to do at the [march] budget – what the EU response was going to be before we formulated our full national response. So we will return to this, and we're doing a lot of very detailed work."
Writing on social media, Mr Miliband said: "As other countries in the global race for clean jobs and industries speed off into the distance, the Tories are going to waste months deciding whether to tie up their laces."
Chris Stark, chief executive of the Climate Change Committee (CCC), said the next few months are "completely critical" for luring green investment to the UK, as the US and the EU set aside billions to attract companies.
He described this moment as "the window" where the government must make clear to investors its priority and intentions "to global companies that have choices about where they put their capital".
The US Inflation Reduction Act (IRA) set out £300bn in green subsidies through grants, loans and tax credits. And the EU Green Industrial Plan offers £200bn in loans to businesses to invest in green technology.
The government must publish its revised net zero strategy on Thursday after legal action involving ClientEarth, Friends of the Earth and the Good Law Project led to a judge finding the previous version to be unlawful.
Analysts are also expecting responses to Tory MP Chris Skidmore's mission zero review and the CCC's 2022 progress report.
A No 10 spokesperson said the inclusion of a response to the US Inflation Reduction Act and the EU Green Industrial Plan was "speculation in one article".
They said energy secretary Grant Shapps will instead be focused on energy security on Thursday – what was unofficially dubbed green day, now energy security day.
Sam Alvis, head of economy at Green Alliance, said Thursday "should have been the moment for the UK government to show it is on track for net zero and up to the challenge of competing in the global green race".
He added: "For the UK, waiting for the autumn means more lost time, more lost investment and a missed opportunity to seize the benefits that come with greening our economy."
Jess Ralston, head of energy at the Energy and Climate Intelligence Unit said to took six months for the EU to respond to the US Inflation Reduction Act – questioning why it would take more than a year for the UK to do so.
"This delay could be the final nail in the coffin for some investors looking for long-term policy and regulatory certainty," she said. "Where's the plan on gigafactories and green steel where we lag behind Europe?"
Meanwhile, Mr Hunt has said there is still no decision on how much extra Treasury funding will be needed to meet the cost of NHS and other public sector pay awards.
The chancellor told the Treasury committee there would be no cuts to frontline services – but suggested there would be "efficiencies and reprioritisations" within government departments.
Mr Hunt also clashed with former Tory PM Liz Truss after he told MPs that her mini-budget disaster showed "you can't fund tax cuts through increased borrowing".
A spokesperson for Ms Truss fired back: "Raising corporation tax from 19 per cent to 25 per cent looks like a pretty bad mistake right now when you consider how a firm like AstraZeneca is locating its new plant in Ireland."
Most Related Links :
Public News Time Latest News Sports News Finance News Automobile News