Politics
Jeremy Hunt Comfortable With Recession If It Brings Down Inflation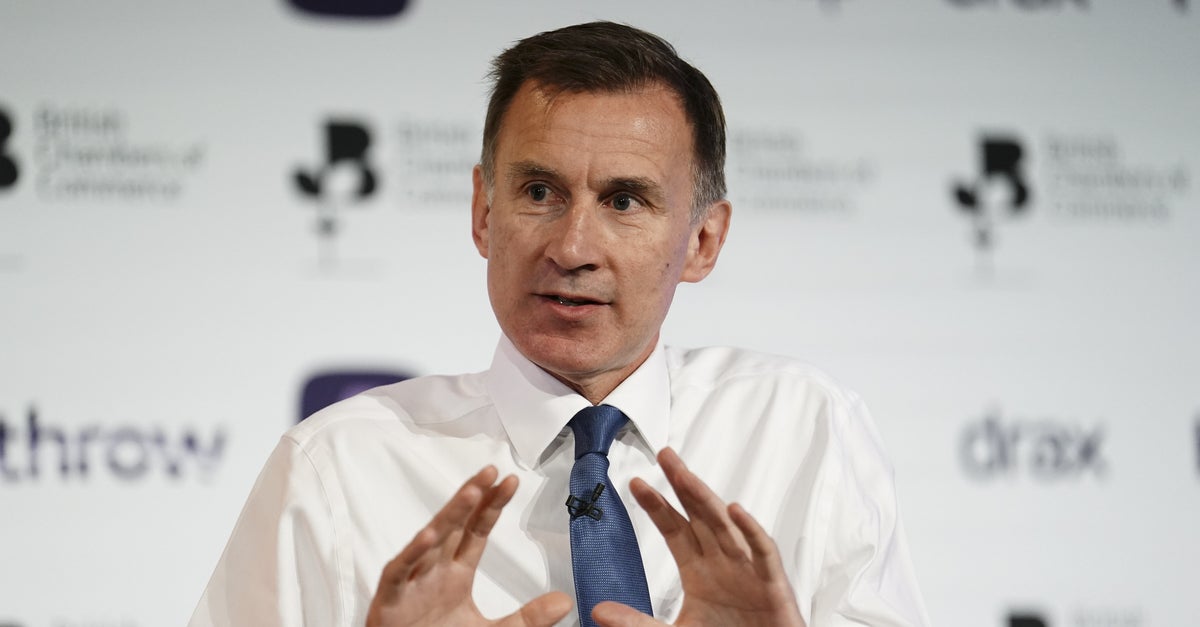 Jeremy Hunt has said he is comfortable with Britain being plunged into a recession if it means inflation comes down.
The chancellor said he would support the Bank of England hiking interests rates higher than the current 4.5% if that is what it took.
Speaking to Sky News on Friday, Hunt insisted he "only path to sustainable growth" is to bring down the high prices behind the cost-of-living crisis.
Though down from 10.1%, the Consumer Prices Index of inflation remains stubbornly high at 8.7% while food remains alarmingly expensive.
Hunt said prioritising measures to slow rising prices was necessary even if rate hikes damage the UK's gross domestic product, or GDP, a measure of the size of the economy.
Asked if he was comfortable with the Bank acting to bring down inflation even if it could precipitate a recession, Hunt said: "Yes, because in the end inflation is a source of instability.
"If we want to have prosperity, to grow the economy, to reduce the risk of recession, we have to support the Bank of England in the difficult decisions that they take.
"I have to do something else, which is to make sure the decisions that I take as chancellor, very difficult decisions to balance the books so that the markets, the world, can see that Britain is a country that pays its way – all these things mean that monetary policy at the Bank of England (and) fiscal policy by the chancellor are aligned."
Two of Rishi Sunak's five key pledges to voters ahead of the general election are to half inflation from where it stood in January and to grow the economy.
Most Related Links :
Public News Time Latest News Sports News Finance News Automobile News