Politics
Just 14% of people think Stanley Johnson should get a knighthood, poll shows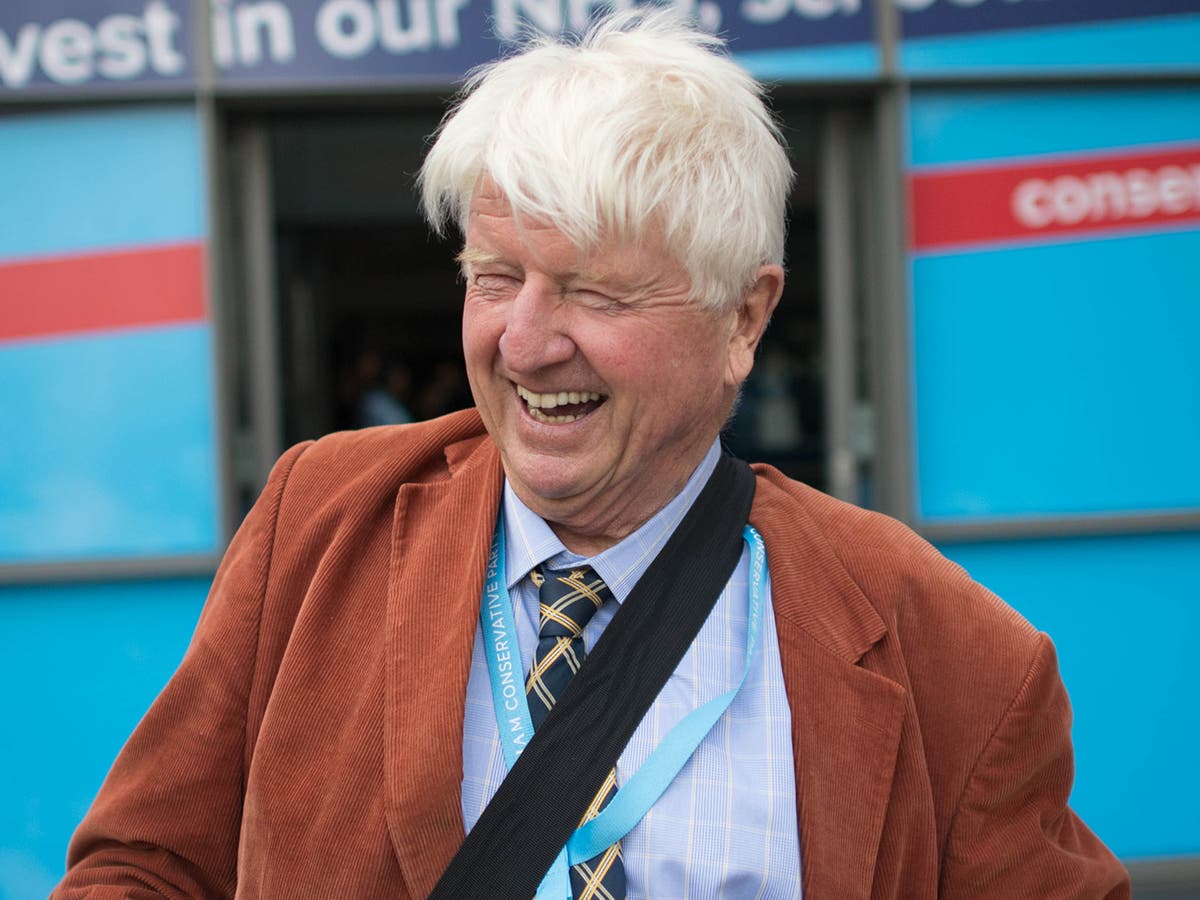 A large majority of the British public is opposed to Boris Johnson's father Stanley receiving a knighthood, with just 14 per cent backing the proposal.
Exclusive polling for The Independent by Savanta ComRes found nearly two-thirds (65 per cent) thought the elder Mr Johnson, a Tory campaigner and former MEP, should not be made a sir in his son's resignation honours list.
The former prime minister once again brought the honours system into question last week after reports that he was considering a gong for his father. Almost 250,000 have signed The Independent's petition calling for Rishi Sunak to block Mr Johnson's move.
SavantaComRes found almost half of the public (49 per cent) believe the honours system should be scrapped, as opposed to 37 per cent who favour continuing to give prime ministers the chance to hand out various orders and medals – a privilege widely seen as a means to reward loyalty and political favours.
Middle aged Britons are more weary of the honours system than the younger generation, with support dropping sharply to 30 per cent in the 45-54 age group and staying low with older groups, compared to 40 per cent and higher for those younger.
Older groups were also more opposed to a knighthood for the former prime minister's father, with 79 per cent of over 65s against the move compared to just 51 per cent of 25-34-year-olds.
The younger Mr Johnson faced widespread anger for his plan. Several Conservative MPs spoke out against the move, including former Brexit secretary David Davis, who called it "ridiculous" and "corrosive".
Even Rachel Johnson, the former prime minister's sister, was dismissive, saying: "I don't expect there's going to be a national outpouring of joy, if my father is going to be arise Sir Stanley".
But she said it was remained a matter of speculation, pointing out that the current prime minister would have to sign off the list.
Mr Sunak did not say whether he would block the move but Downing Street previously indicated he had no plans to intervene in the nominations of his predecessor, telling reporters: "There are longstanding rules that guard the honours process.
"There's no plans to change those that I'm aware of. It is a matter of fact that outgoing prime ministers are able to nominate people in this way."
The prime minister however has suggested he did not approve of Mr Johnson's bid, insisting he would never nominate one of his own family members for an honour.
Mr Sunak said his dad was "going to get a card on Fathers' Day – and that is about that".
The Savanta ComRes survey of 2,153 adults for The Independent was carried out between 10 and 12 of March.
Most Related Links :
Public News Time Latest News Sports News Finance News Automobile News