Politics
Kwasi Kwarteng expected to announce £30 billion in tax cuts this week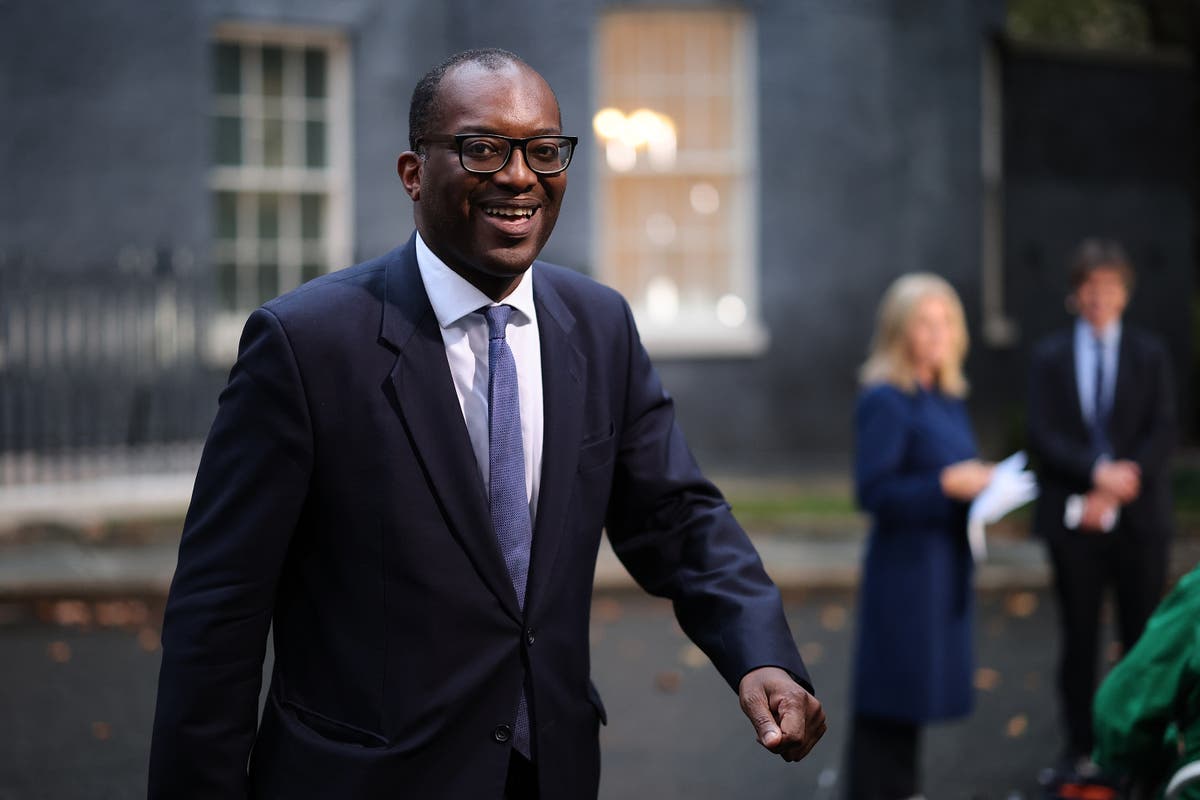 Kwasi Kwarteng is set to announce £30 billion in tax cuts in his emergency budget on Friday, according to reports.
The new chancellor, who was appointed by Liz Truss earlier this month, is said to believe the changes will ease the cost of living and boost economic growth.
Taxes on the chopping block include planned rises in national insurance and corporation tax, The Times newspaper reports.
The policies would be in line with pledges made by Ms Truss during her leadership campaign.
Like Ms Truss, Mr Kwarteng has small state, free-market instincts and was one of the co-authors of the book Britannia Unchained, which advocated such an approach.
But Ms Truss argued during her leadership campaign that the UK government should run a looser fiscal policy and cut taxes without associated spending cuts. She claimed the taxes would fund themselves by boosting growth.
Former chancellor Rishi Sunak however warned that the approach could cause an inflationary spiral.
This week the government sacked Treasury permanent secretary Tom Scholar, who was associated with the so-called "Treasury view" and seen as a civil service block on deficit spending.
The mini-budget is also expected to outline the official cost of the government's measures to help households with their energy bills, and to announce the scrapping of a cap on bankers' bonuses.
Ms Kwarteng's so-called "fiscal event" was promised by Ms Truss in response to the cost-of-living crisis, but was pushed back by the mourning period following the Queen's death last week.
With parliament scheduled to rise for its conference recess next Thursday, the chancellor has had to secure a one-day extension to the session in order to deliver his statement to MPs on 23 September.
MPs are expected to return to Westminster slightly earlier than planned on 10 October rather than 17.
Most Related Links :
Public News Time Latest News Sports News Finance News Automobile News