Politics
Military chiefs join call to stop Afghan war hero being deported from UK to Rwanda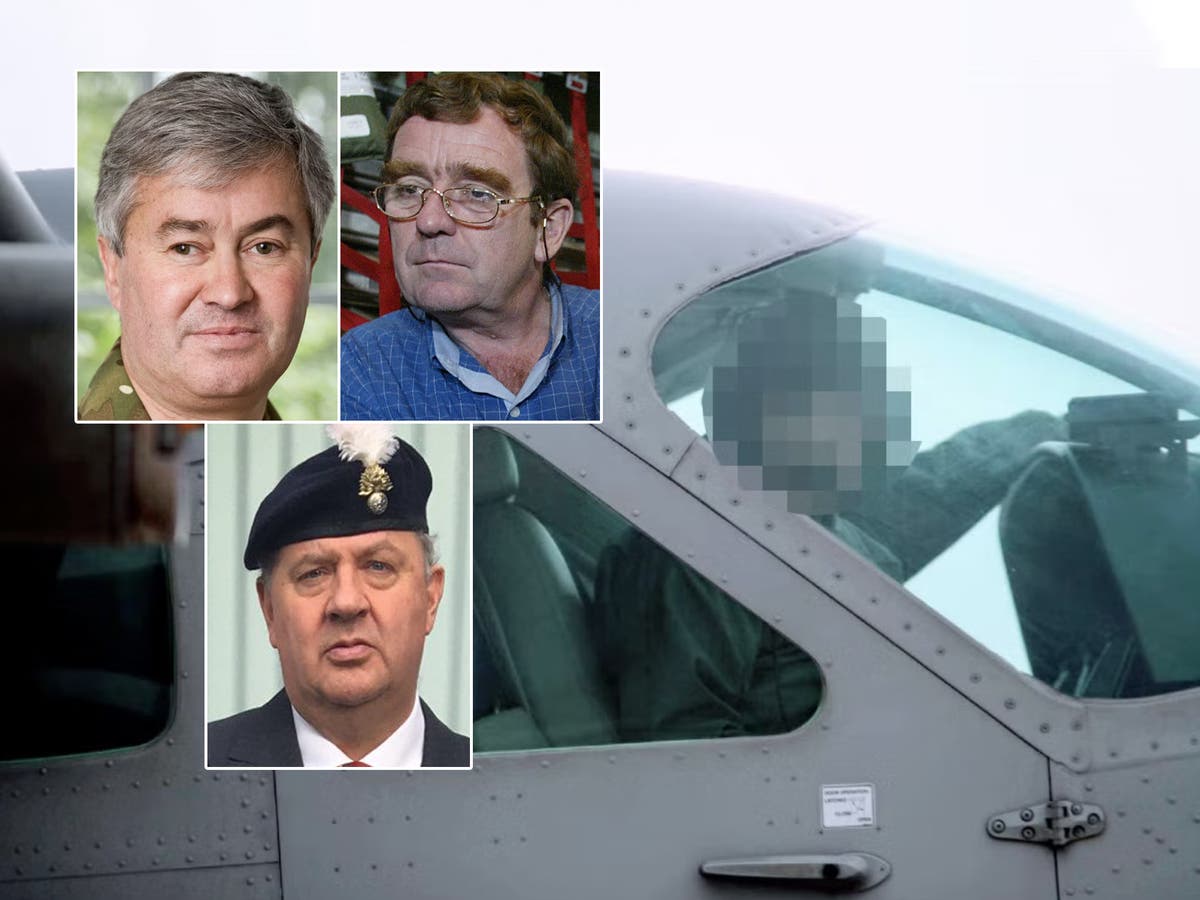 Senior military chiefs and diplomats have condemned threats to deport an Afghan war hero to Rwanda as "farcical" and "appalling".
The Independent revealed this week that the pilot, who served alongside British and American forces, was forced to flee the Taliban and travel to the UK on a small boat because he could find no safe and legal route out of the country.
One former defence minister described the case as a "stain" on Britain's reputation.
Other senior figures warned the Afghan Air Force veteran would have faced retribution, and even death, from the Taliban had he not fled.
Colonel Simon Diggins, who served as a defence attaché in Afghanistan, said: "This is a shocking case. It is appalling that this man who was in our allied forces is being treated in this way. We shouldn't accept the terminology that he got here 'illegally', that is not the right language for people like him who have no other means of getting here safely. "
Col Diggins, who was part of an organisation which helped evacuate hundreds of Afghans after the Taliban seized Kabul, added: "Although many got out, there are others still trapped their under threat and being hunted down by the Taliban. We owe these people a duty of care."
Sir William Patey, a former British ambassador to Afghanistan and Iraq said: "He flew combat missions against the Taliban so obviously he would have been under direct threat of reprisal in Afghanistan; he would have been killed.
"I really don't see how he cannot get asylum or qualify under the various Afghan schemes. It's a bit farcical that he is being threatened with Rwanda."
Major General Tim Cross, who served in Iraq, the Balkans and Northern Ireland, described the case as one of "common sense, or rather the lack of it". "If this man was a member of Afghan forces fighting alongside the coalition then the risks to him are obvious. The whole Afghanistan withdrawal was terribly done, and cases like these are the human consequences of mistakes we made in places like Afghanistan and Iraq."
An email sent from the Home Office said that because the pilot had travelled through Italy, Switzerland and France in order to reach England that could have "consequences for whether your claim is admitted to the UK asylum system….[The pilot] may also be removable to Rwanda."
The Home Office also told him that his personal data could be shared with the Rwandan authorities.
The veteran, who flew 30 combat missions against the Taliban and was praised by his coalition forces supervisor as a "patriot to his nation", .
He claims he has been "forgotten" by US and British forces.
Rishi Sunak has promised to review his plight after being questioned by MPs.
General Sir Richard Barrons, a former chief of joint operations, who had served in Afghanistan, said how he came to the UK should be of no consequence: "This should not be complicated. This pilot is either entitled to come here or he's not. The fact that he went through other countries to get here is not surprising considering the mess the government made with the evacuation process."
Former defence minister Kevan Jones said: "We have a huge debt to these people. This is no way to treat them. It's a stain on Britain's great reputation of supporting its friends."
He added: "We always stick by our friends. We should continue to do that. This government is clearly not doing that in this case and many others."
Most Related Links :
Public News Time Latest News Sports News Finance News Automobile News