Politics
Pressure Builds On Keir Starmer As Crunch Local Elections Loom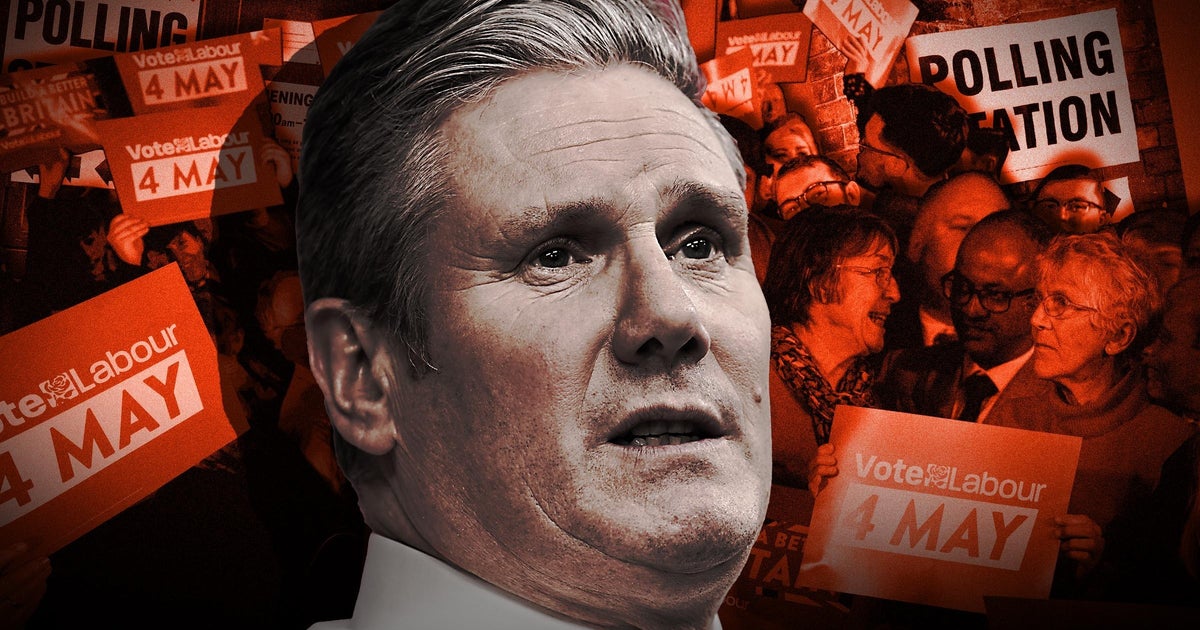 Shabana Mahmood, Labour's elections co-ordinator, had a simple message for the shadow cabinet last Tuesday.
"The polls have tightened and so discipline is key," she told them in her latest presentation ahead of the local elections on May 4.
Mahmood told her frontbench colleagues that Labour will focus relentlessly on three areas in the run-up to polling day – the cost of living, crime and the NHS.
"We must have confidence to stick to the issues we want to talk about, confidence that they are the issues the voters want to hear about and resist being led away by the Tory pied piper," she said.
Two days later, Starmer was in Swindon to formally launch Labour's election campaign.
The choice of location was significant. Although Labour has never controlled the local council, its two parliamentary seats are key targets for next year's general election.
It is further evidence that May 4 is being seen by party bosses as a dry run for 2024.
"Two months ago, those around Keir were saying that Swindon will be the barometer," one senior Labour insider told HuffPost UK. "I think we're looking good there, but they're not leaving anything to chance."
In all, 8,141 seats and 230 councils in England, Wales and Northern Ireland are up for grabs next month.
The Tories currently hold 3,290 of them, with Labour on 2,062 and the Lib Dems on 1,205. Independents and others make up the remaining 1,600 seats.
One source said: "People probably have their expectations in the wrong places. They expect this to be a complete bloodbath for the Tories, with Labour hoovering up hundreds of seats.
"But the key thing to look out for is where Labour is winning and what our vote share is compared to the 2019 general election."
No Labour supporter will need reminding of what happened in 2019, when Jeremy Corbyn led the party to its worst defeat since 1935.
One shadow cabinet member pointed out that the last time these council seats were contested four years ago, the Tories did so badly that it cost Theresa May her job.
"A lot of Tories went independent in 2019 and the chances are they will switch back this time," he said.
"The narrative for us has to be what Labour does nationally and how we perform in they key seats we need to win next year. We're concentrating our resources there.
"If we wake up on May 5 and the BBC story is 'Tories lose 100 seats and Labour win 200 so the general election is too close to call' we'll have done a bad job of managing people's expectations."
Morgan McSweeney, Labour's campaign director, reinforced that message in his own address to the shadow cabinet.
"He said that the Tories and us are going to be campaigning in different places," a source told HuffPost UK. "So just because the response we get on the door will feel good, the Tories will be relentlessly working the areas they lost in 2019 and will win some of them back."
Nevertheless, the mood among Tory MPs remains gloomy. One minister, having seen the returns from Conservative canvassers around the country, recently told a Labour colleague: "You'll have my job next year – we are fucked."
Starmer hopes that the local elections are indeed a stepping stone on his road to 10 Downing Street.
"The five missions is what you get when you let the policy wonks handle comms," said one senior figure.
As I said when I addressed you three week ago… we expect the Tories to gain seats. This isn't an expectations management exercise, this is the reality of this cycle and the fact that the Tories hit rock bottom last time we fought these seats.
Theresa May did not survive the 2019 local elections when they lost 1300 seats – any seat that did is rock solid Tory.
A good night for us on May 4 will show we are making gains where we need to make them and that we are on course for a majority Labour government.
Most Related Links :
Public News Time Latest News Sports News Finance News Automobile News