Politics
Question Time audience member grills Tory MP over 13 years of 'woeful' rule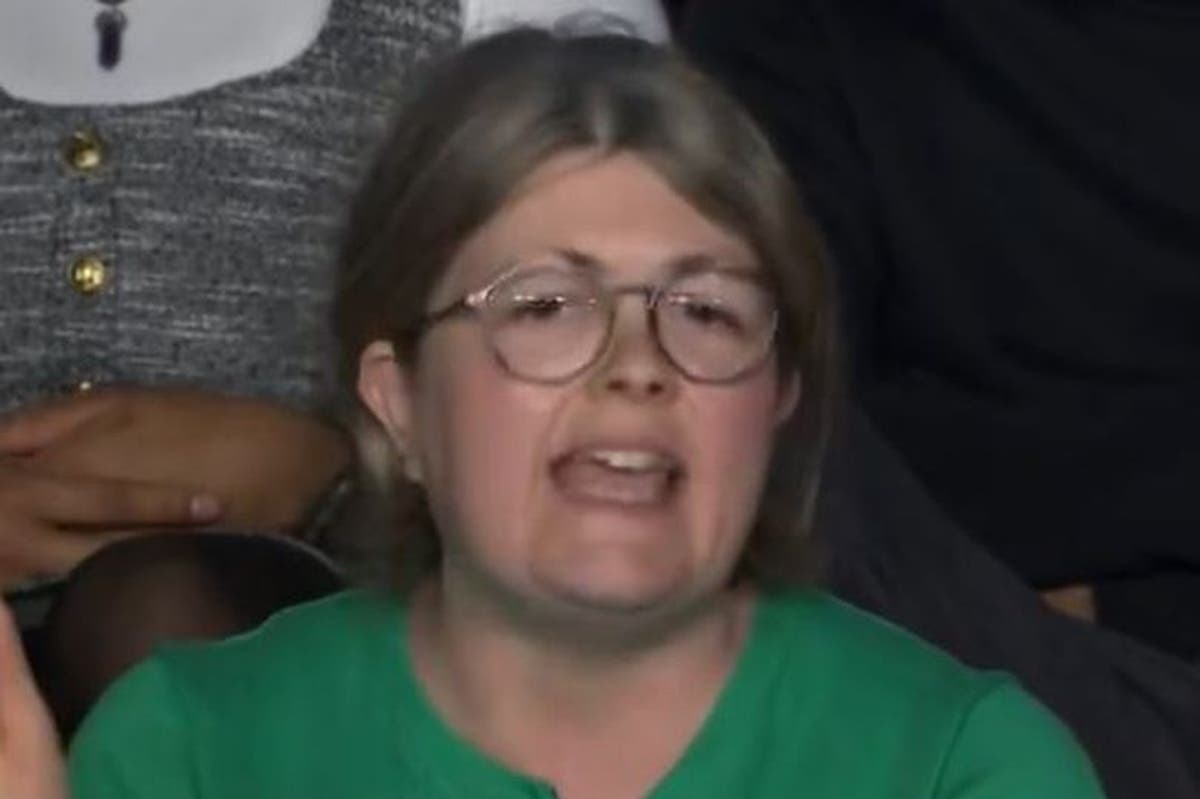 A Question Time audience member grilled Conservative MP Andrew Murrison over what she described as a "woeful" past 13 years under Tory rule.
The episode, which aired on Thursday evening and was filmed in Bristol, featured Mr Murrison and Labour's Shadow Attorney General Emily Thornberry, Lib Dem MP Helen Morgan, chief executive of Oxfam Danny Sriskandarajah and the editor of The Spectator, Fraser Nelson.
Audience member Claire Stewart-Hall took aim at Mr Murrison over the Conservative government's record since they took over in 2010, later shared in a Twitter clip that has since been viewed more than 6.8 million times.
She said: "I'm staggered to be honest at the gap between the audience and the panel, and the notion that you think you're succeeding on green energy, or that people support human beings washing up on our shores or being deported to Rwanda. I'm absolutely staggered.
"The way we talk about serious youth violence is not to talk about crime, it's to talk about the trauma that they've actually experienced in the last two years."
"You have cut funding, you've cut budgets in schools, we can't recruit teachers, we can't recruit teaching assistants.
"You've cut social workers, you have cut local services to the bone and then you're worried about antisocial behaviour. There are no youth services."
She added: "There is such a massive gap between what you're saying and people's experience. Why can't people buy a house? Look at their wages – they're a teacher, they have been through university, paid over £30,000, if not more, to go to university.
"Use rent control. Want to have more houses? Build more houses because you can find the money to build HS2 and drill through forests.
"This is what we're talking about – these are ideological choices. You've done nothing for green energy in 13 years, nothing. Absolutely nothing. So, I think when we're talking about young people and supporting them… what has been put in place for young people?
"That tutoring programme, a tutoring programme. That's it. It's woeful, it's woeful."
Twitter users have praised Ms Stewart-Hall for her comments, with one supporter saying; "If you watch anything today, let it be this. If you watch anything this week, let it be this. This phenomenal audience member speaks truth to power on #bbcqt."
Another said: "Best contribution I've ever heard from an audience member on QT. She was superb and deserves a place on the panel at next week's QT. Thank you. She perfectly summarised the 13 yr Tory debacle. They're finished now."
Elsewhere in the programme, host Fiona Bruce asked the audience if anyone supported the government's proposed Illegal Migration Bill, with just one person keeping their hand up.
The Bill aims to stop people claiming asylum in the UK if they arrive through unauthorised means, including those crossing the English Channel in small boats.
It has been denounced by the UN's refugee agency as an effective "asylum ban" and has also faced objections from different groups within the Conservative Party.
Most Related Links :
Public News Time Latest News Sports News Finance News Automobile News