Politics
Question Time Audience Member Roasts Minister Over All The Tories' Failures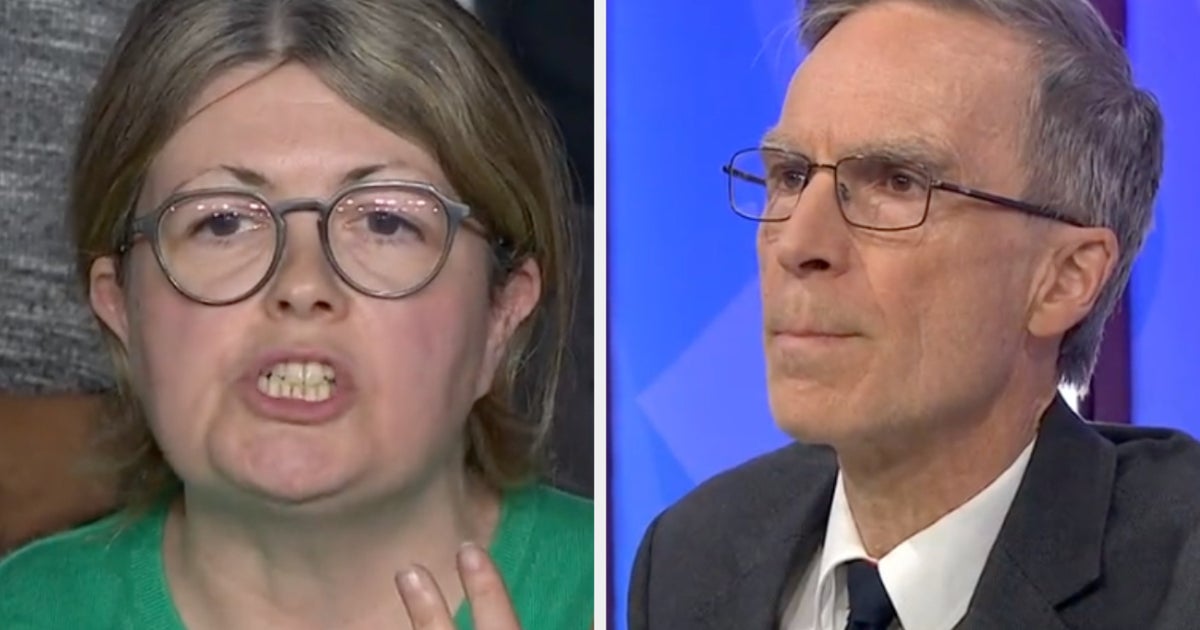 A Tory minister was left squirming as a Question Time audience member annihilated him over the government's record.
The woman went on an epic rant at defence minister Andrew Murrison during a debate on knife crime and anti-social behaviour.
She said that local services had been "cut to the bone" during more than a decade of austerity.
And she said there was "a massive gap" between what the minister was saying and what ordinary members of the public are experiencing in their day-to-day lives.
Her comments came just days after the government launched an "action plan" to tackle anti-social behaviour, including increased fines and a ban on nitrous oxide.
The woman said: "You've cut funding, you've cut budgets in school, we can't recruit teachers, we can't recruit teaching assistants.
"You've cut social workers, you have cut local services to the bone and then you're worried about anti-social behaviour.
"There are no youth services. There is such a massive gap between what you're saying and people's experience.
"Why can't people buy a house? Look at their wages. There are teachers who have been through university – paid over 30 grand if not more to go to university.
"If you want to control rent, use rent control. Want to have houses? Build more houses, because you can find the money to build HS2 and drill through forests.
"These are ideological choices. You've done nothing for green energy in 13 years. Absolutely nothing.
"So when we're talking about young people, what is being done for young people? A tutoring programme, that's it. It is woeful."
In response, Murrison said: "Serious crime has come down a lot – 50% since 2010, except for fraud."
Asked how many of them supported Rishi Sunak's approach, not a single person put their hand up.
It came after a heated debate on the government's plan to house refugees in disused military bases, ferries and even barges before deporting them to Rwanda.
Most Related Links :
Public News Time Latest News Sports News Finance News Automobile News