Politics
Strikes: The UK's Wave Of Industrial Action In Numbers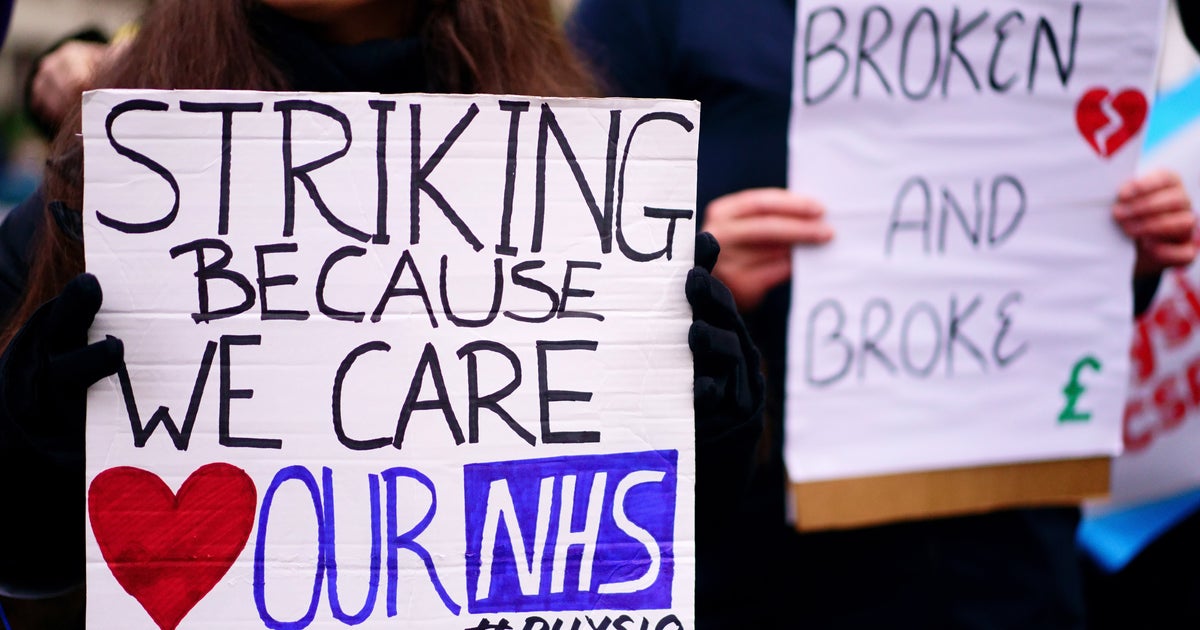 Public sector workers have been striking on and off for the best part of six months, with little sign of an end resolution.
As more and more sectors are joining the industrial action in a dispute with the government and industry over pay and working conditions, here are the basic numbers you need to know.
What is the largest day for strike action?
February 1 is expected to be largest single day of strikes so far, with union members from the following industries striking:
Teachers in England and Wales
University staff
Train drivers and rail workers
Bus drivers
Staff from government departments and public bodies (civil servants)
This could work out to 484,000 workers, according to HuffPost UK estimates.
Who supports the strike action?
YouGov says that "support for strike action correlates stronger with workers' perceived contribution to society and whether they're underpaid" – not to the amount of disruption the walkouts cause.
According to the pollster, here's how much the public strongly support and somewhat support each striking profession back in December:
66% back nurses
63% back ambulance workers
58% back firefighters
50% back teachers
49% back postal workers
46% back bus workers
43% back rail workers (RMT)
42% back border force
38% back university staff
37% back baggage handlers
36% back civil servants
36% back TfL workers
31% back driving examiners
How many working days have been lost?
Some 467,000 working days were lost to strike action in November, Office for National Statistics figures show. The monthly figure was last that high in November 2011.
Between June and November, 1.6 million days were lost.
The numbers are still considerably smaller than in the 1970s and early 1980s when peaks were often recorded of several million days lost.
Are there any other strike days coming up?
February: 17 – including nurses, ambulance workers and British Museum staff.
March: 6 – including teachers and NHS workers.
How much has it cost the government so far?
Rail strikes have cost the UK economy more than £1 billion, according to the rail minister Huw Merriman.
He admitted the row has would have been cheaper to settle but insisted the "overall impact" on all public sector pay deals must be considered.
How will GDP be affected?
Economic output – measured by gross domestic product (GDP), which attempts to summarise all the activity of companies, governments and individuals in an economy in a single figure – could take a modest 0.5% hit from the strikes, Capital Economics has said. Their sense is disruption to the economy is limited as activity is either delayed or displaced to other areas.
What are some of the pay demands?
Teachers: National Education Union members want a pay rise of 12 per cent, but the government is offering an increase of just 5 per cent. The union argues that teachers' pay has fallen by 24 per cent since 2010 due to inflation.
Transport: Train drivers in Aslef and the Rail, Maritime and Transport union have rejected an offer of a 4% pay rise for last year and another 4% this year, arguing that conditions attached to the proposed deal, such as compulsory Sunday working, were never going to be accepted.
Universities: An offer of a pay increase of between 8% and 5% was described by the University and College Union as a marginal improvement.
Civil service: The Public and Commercial Services union is seeking a pay rise of 10% after the government paid 2%, which the union complained was well below the soaring rate of inflation.
Most Related Links :
Public News Time Latest News Sports News Finance News Automobile News