Politics
Tory backlash over plans to put asylum seekers on barges and in military bases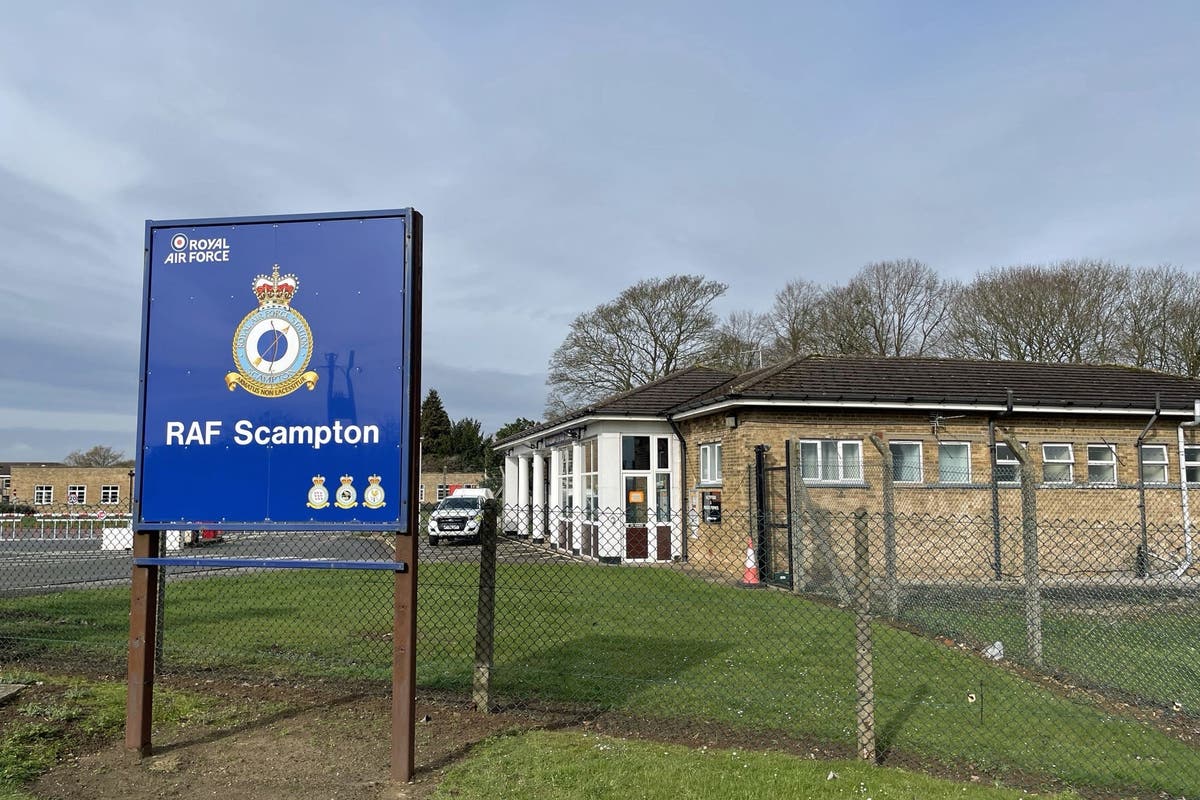 The government is battling a mounting backlash from its own MPs over its plans to house asylum seekers on military bases and barges.
Immigration minister Robert Jenrick faced down senior Tories after announcing the policy in parliament on Wednesday, after a watchdog found the UK was spending a third of its foreign aid budget on refugees in Britain.
Government sources had suggested that barges would be used instead of hotels as a "deterrent", but Mr Jenrick said officials were only at the stage of "exploring the possibility".
The Independent understands that Boris Johnson's government formally scoped out transforming cruise ships and other vessels into asylum accommodation, but the move was ruled out by Rishi Sunak's Treasury because of exorbitant costs.
Conservative MP Richard Drax told parliament the government should be using "land-based" accommodation.
"If you look at what has happened in hotels so far, we've had all kinds of issues with local residents, disappearing children and sexual assaults," he added.
"Putting these people on boats or barges where the problems are going to be exacerbated tenfold is totally and utterly out of the question."
Mr Jenrick responded by insisting that any new sites would be "well-run", adding: "With respect to vessels such as barges or ferries, I do see merit in that. It does provide good value for money and decent accommodation."
The immigration minister told MPs that the government was "exploring the possibility of accommodating migrants in vessels", but none have been purchased.
He announced that it would use military sites "being disposed of" in Essex and Lincolnshire to accommodate several thousand asylum seekers in re-purposed barracks and portacabins.
Mr Jenrick said a "site in East Sussex" would also be used, which the local council later revealed was the former Northeye prison. It saw riots and was partially burned down before being closed in 1992, and was later used as a training facility by the United Arab Emirates government.
Tory grandee Sir Edward Leigh immediately attacked the planned use of RAF Scampton in his Lincolnshire constituency, telling Mr Jenrick that the local council would immediately launch legal action against it.
"The moment this is confirmed the local authority in West Lindsey will issue an immediate judicial review and injunction against this thoroughly bad decision, which is not based on good governance but the politics of trying to do something," the long-serving MP added.
West Lindsey District Council, which is Conservative-run, confirmed that it was "extremely disappointed" by the plans to use RAF Scampton and was "considering all legal options, including urgent judicial review proceedings".
There is also strong opposition to the use of RAF Wethersfield in Essex, in the constituency of foreign secretary James Cleverly.
Braintree District Council, which is also controlled by the Conservatives, said later on Wednesday that it had applied to the High Court for an interim injunction.
"This injunction challenges the Home Office proposals to place asylum seekers at Wethersfield Airfield," a statement added, saying the case would be heard in the next week.
Mr Sunak had attempted to get ahead of the Conservatives' internal backlash by announcing that one of the asylum accommodation sites would be inside his constituency, at Catterick Garrison.
The Independent understands that he had vetoed the same move while chancellor.
Opposition to plans to house asylum seekers at the disused RAF station in the Yorkshire village of Linton-on-Ouse caused the site to be dropped in August, and Mr Jenrick said there were no "current plans" to restart the bid.
He told MPs the prime minister was "showing leadership" on the issue and that the new sites were "undoubtedly in the national interest".
"We understand the impact and concern there will be within local communities," he conceded.
"This government remains committed to meeting our legal obligations to those who would otherwise be destitute, but we are not prepared to go further. Accommodation for migrants should meet their essential living needs and nothing more."
The minister said the plans would "relieve pressure" on councils with large numbers of asylum hotels, which have been used by the Home Office because of its failure to secure sufficient accommodation for soaring numbers of asylum seekers crossing the Channel.
He suggested that only adult men would be held on military sites, which charities said were "entirely unsuitable" for vulnerable asylum seekers including many fleeing conflict.
Priti Patel, the former home secretary, told parliament that the New Plan for Immigration drawn up by Boris Johnson's government had suggested the creation of "Greek-style reception centres" that were not set up.
"Had we had those in place, we would not have this current situation," she added.
In a report published earlier on Wednesday, the Independent Commission for Aid Impact (ICAI) said the government spent £3.5bn of foreign aid money on supporting refugees and asylum seekers already in the UK last year – one third of Britain's entire annual budget.
It found that the Home Office's failure to address a "critical shortage" of accommodation for refugees and asylum seekers, driven by its record asylum backlog as well as rising Channel crossings, was driving rising spending on hotels.
The watchdog warned of "poor value for money", saying that different government arms operating different refugee schemes had "found themselves competing for the same hotel contracts, driving prices up".
The Home Office said it was spending £120 per person per night in hotels, including catering and other services, compared to £18 for longer-term accommodation in houses and flats.
Parliament is currently considering the Illegal Migration Bill, which the government claims will "deter" Channel crossings by enabling it to detain and deport anyone arriving via small boat.
The government has not published the official impact assessment for the bill or information on how much the plans will cost, amid questions over immigration detention capacity.
Most Related Links :
Public News Time Latest News Sports News Finance News Automobile News