Politics
'You Literally Flew Into Our World': Stacey Solomon And Joe Swash Welcome New Baby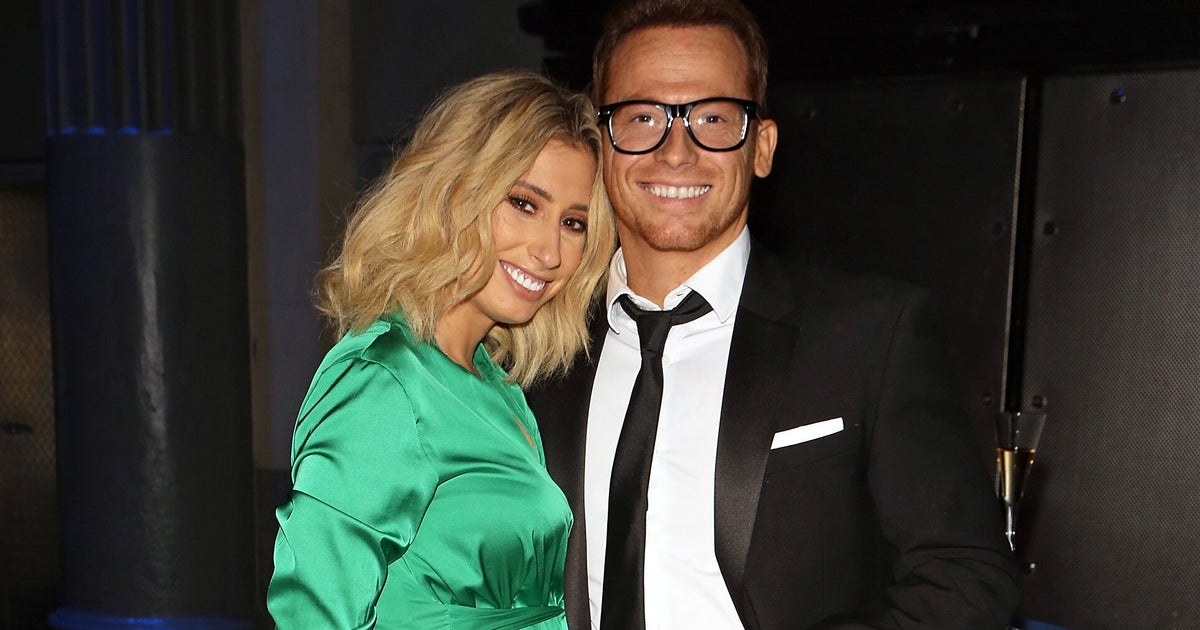 TV personality Stacey Solomon and husband Joe Swash have welcomed their third child together (and Solomon's fifth child) – a baby girl.
The 33-year-old shared the happy news on February 11, revealing their daughter had appeared in a "crazy quick whirlwind" on February 7.
The Loose Women presenter shared a series of photos of their new bundle on Instagram, with the caption: "She's here. Our beautiful daughter born at home with all of your brothers and sister ready to snuggle you forever and ever.
"You literally flew into our world… And none of us can quite believe your thick dark head of hair that we just can't get over."
The proud mum added: "We can't believe you're here. Welcome to the world beautiful girl, thank you for the last few months in my tummy. We can't wait to love you forever and ever. We are so grateful we get to be your family."
On February 7, Solomon shared a selfie on Instagram with her 5.5 million followers saying she'd "woken up with that feeling" – implying she was due to go into labour.
After a couple of days of silence from the star on social media, it led fans to speculate she'd given birth.
"Thank you for everything bump," Solomon wrote at the time. "Woken up with that feeling and so just in case I don't get the chance to say it tomorrow… I'm so grateful for them all. For every single time you've done this."
In an Instagram Story shared on February 11, Solomon revealed she "wasn't quite prepared for the crazy quick whirlwind" that occurred right after she took the photo.
The Sort Your Life Out host already has two children with husband Swash, 40 – their youngest daughter Rose, who is 15 months old, and son Rex, who is three; as well as two sons from previous relationships, Leighton, who is 10, and Zachery, who is 14.
A day later she revealed she was further along than anticipated and her baby was due in February 2023 – meaning her daughter was about six months old when they conceived.
"It's really strange because I've never had children so close together – my gaps have been pretty substantial," she said. "Rex and Rose wasn't massive but the rest are all five to seven-year gaps.
"So it's bizarre. It feels like we've only just had a baby and we're going to give birth to another one."
She added: "I guess it's easier to prepare [for the next baby] because I haven't put the cot away yet, the moses basket is still there.
"I'm actually more getting Rose into the next phase of life rather than preparing for a newborn. She's my priority and I need to ease her into her own bed and sitting in a chair, not a highchair necessarily.
"And then I guess the next one goes into her footsteps. It doesn't feel like we're preparing for a newborn, basically. It feels like we're going from baby to toddler."
Solomon and Swash got engaged in 2020 before tying the knot at their family home last summer.
Most Related Links :
Public News Time Latest News Sports News Finance News Automobile News