World Updates
America misspells these five car brand names the most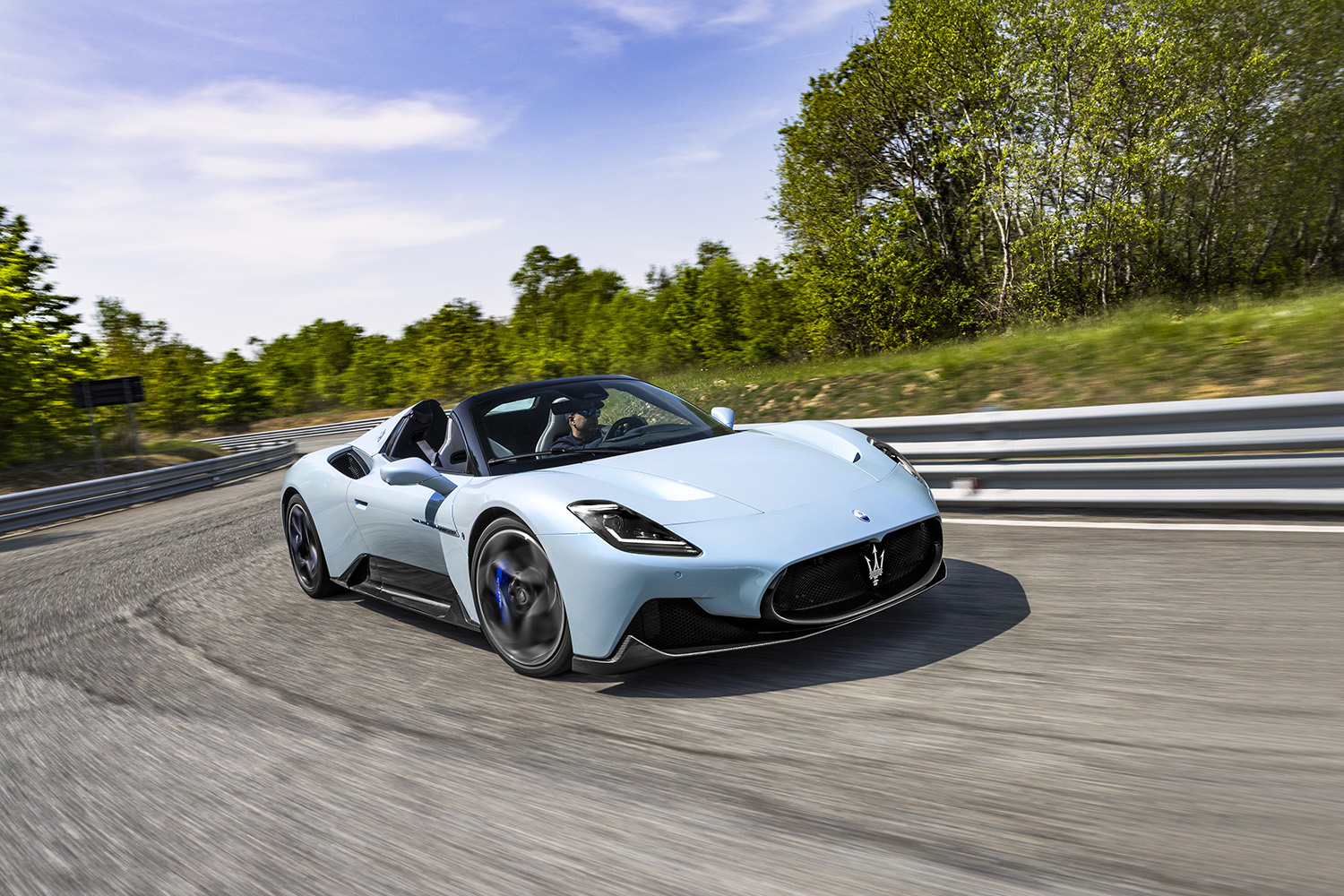 Creating a business name out of thin air is easy. It needs to be short and unique, easy to read and say, and of course easy to spell. The auto industry is a little different. Many company names are based on the surnames of their founders. Ford, for instance, also Ferrari, Porsche and several others. Those can't be changed, which leaves the global market to guess at some of the spellings.
A recent study by the WordFinder dictionary site found the most misspelled names of automotive brands. It asked both men and women, and with audio to help them sound out the letters.
Maserati came in at number one with 60 percent of respondents misspelling the name of the Italian automaker. Common misspellings included Maseratti, Mazerati, Mazeratti and Masseratti. McLaren and Alfa Romeo were next, and it seems like many of the romance language brands are the ones getting misspelled with Bugatti and Lamborghini also making the list.
Only 47 percent could spell McLaren correctly and only 49 percent could spell Alfa Romeo. But it wasn't just the smaller outfits.
Toyota, the biggest car company in the world, also made the list at number seven. That brand, though the name comes from a surname, changed the spelling from Toyoda to Toyota, because that's how most American's pronounced it anyway. Misspellings included the CEO's name Toyoda, also Toyata, Tayota and Toyta.
Women spelled more names correctly than men, six to seven out of 10 on average, and women were better at spelling luxury car names like Lamborghini and Maserati. Porsche also made the top ten misspelled cars brands at number five, with Hyundai and Audi taking up the final two spots.
One might think that upper-class earners can better spell the upper-class car names, but that's not what the survey found. People making more than $75,000 per year can spell Alfa Romeo more correctly than people making less thank $50,000. But those lower earners can spell million-dollar-vehicle brand Bugatti better than high ones. They also spell supercar maker and race team McLaren correctly at the same rate.
This study used two methodologies. First, commonly misspelled brand names were analyzed using Google Search Trends to find a state-by-state breakdown. Then a survey of Americans was conducted where they heard an audio clip of a brand name and asked were asked to spell it.
In the wider world, even simpler names like Whirlpool are commonly misspelled in Google Search. The study also noted that women fared better than men overall across the company names. The toughest brand to spell in the survey was MGM's full name, Metro Goldwyn Mayer, but even the easiest and shortest, Sony, didn't hit a 100-percent accuracy rate.
Most Related Links :
Public News Time Latest News Sports News Finance News Automobile News