World Updates
Dad's way of keeping cat off his flower bed leaves internet in stitches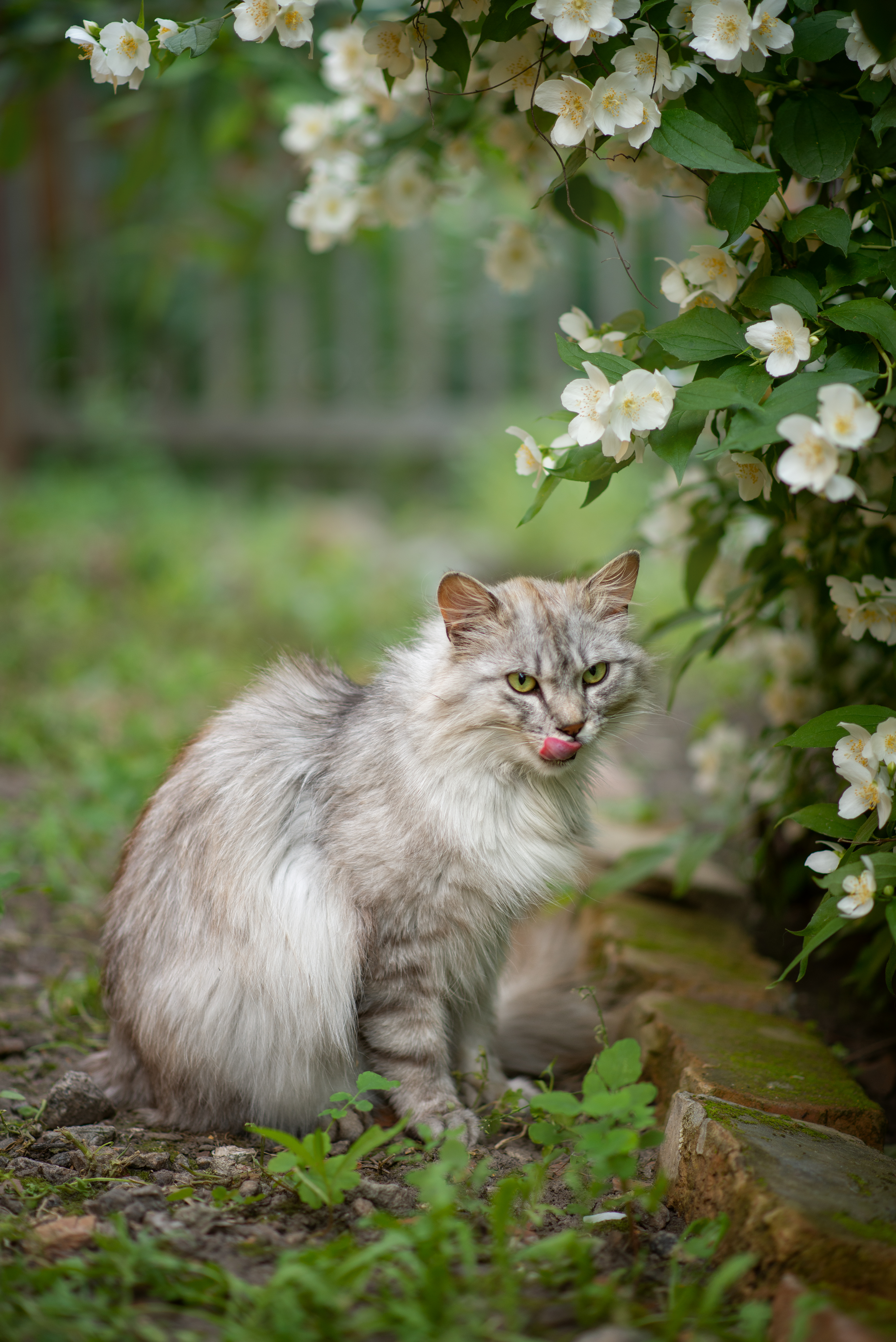 A hilarious TikTok video of a cat obeying his owner's orders to stop destroying their flower beds has left the internet in hysterics.
The viral social media post shows the black and white cat stepping away from the flower beds and standing back in shock, after hearing an intercom that had been placed in the garden.
"Dad installed an intercom to the backyard to yell at my cat if he tries to go in the flower beds," the video's creator writes across the post.
The voice from the intercom can be heard firmly commanding the cat to "stop" and "come back."
The cat reacts as soon as he hears the disapproving message, and backs away from the flower beds while taking a moment to check his surroundings to decipher where the voice came from.
Since it was shared to the social media platform on March 11 by @VinusPrime, the TikTok video, which can be seen here, has been viewed more than 512,000 times and liked by more than 76,000 users. The post has received 149 comments to date, with most TikTok-ers choosing to poke fun at the amusing situation revolving the cat and the intercom.
Can Cats Be Trained?
Unlike dogs, cats aren't well known for learning commands or following orders, but according to the pet insurance firm Pumpkin, cats can learn behavior and be trained.
"Although cats don't instinctually work in partnership with humans, they can learn to follow commands and perform tricks just like dogs. Cat training can also provide positive mental and physical stimulation for cats, which can help reduce anxiety, aggression, or other destructive cat behaviors," the company says.
Similarly to how dogs are trained, cat owners who are keen to teach their fur babies a new trick or two are advised to employ positive reinforcement through treats and keep distractions at bay when training.
What Do the Comments Say?
"It's giving 'get off the grass' by The Princess Diaries," one user joked.
"My cat would be like what a polite suggestion but no," another user wrote.
A different TikTok-er commented: "My cat would not listen just as hard as he does to my voice."
Newsweek reached out to @VinusPrime via TikTok for comment.
Do you have funny and adorable videos or pictures of your pet you want to share? Send them to [email protected] with some details about your best friend and they could appear in our Pet of the Week lineup.
Most Related Links :
Public News Time Latest News Sports News Finance News Automobile News