World Updates
Fox News CEO raged over anchor fact checking Trump, emails reveal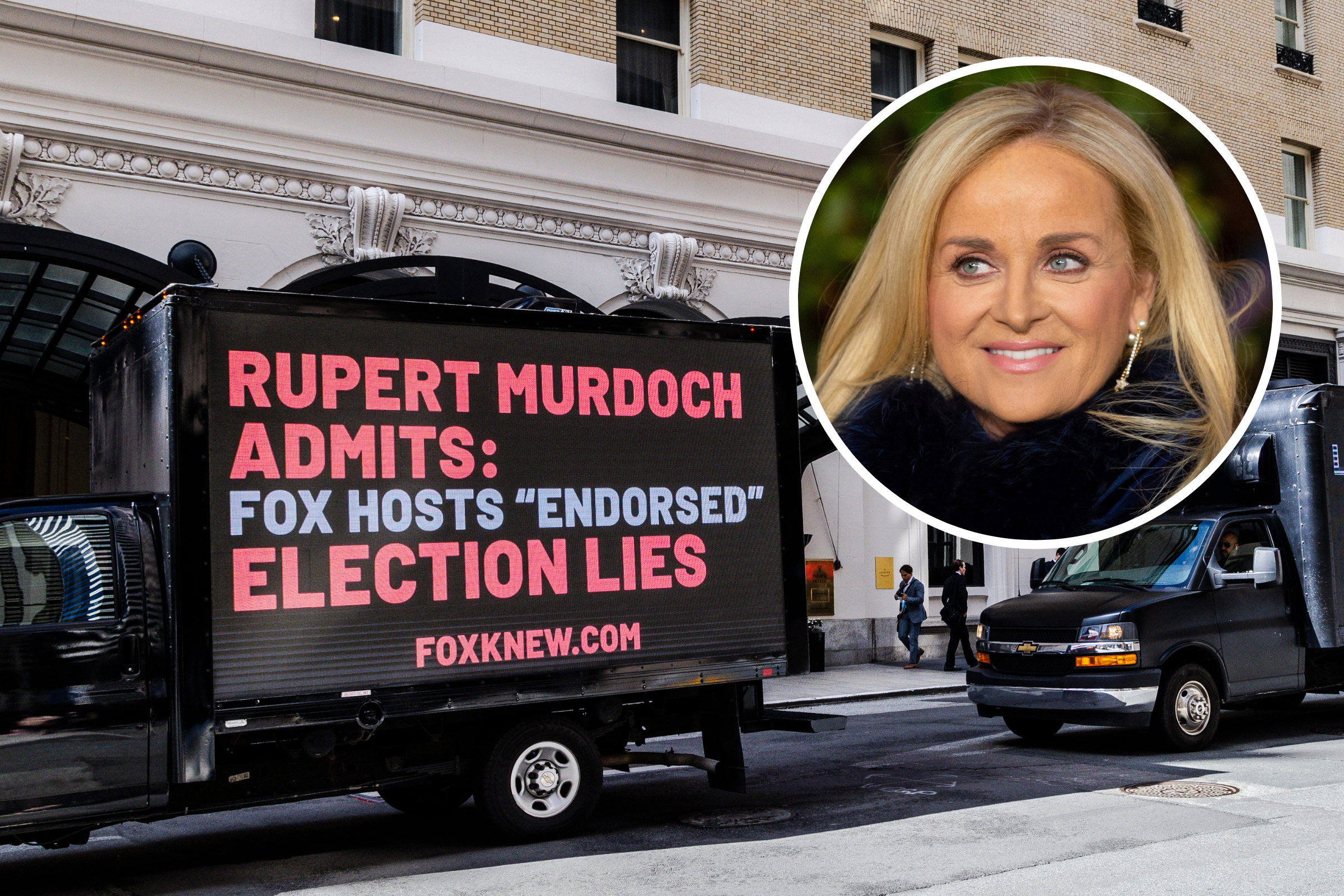 The CEO of Fox News personally demanded the network's reporters refrain from fact-checking former President Donald Trump's lies about the 2020 election, documents obtained by Newsweek and other outlets show, marking yet another setback for the conservative news channel as it defends itself in a defamation suit against voting machine company Dominion.
According to emails contained in Dominion attorneys' slide deck used against the company in a hearing earlier this March, Suzanne Scott— Fox News CEO since 2018—wrote to Fox News Executive Vice President of Primetime Programming Meade Cooper on December 2, 2020, demanding the network's reporters immediately stop fact-checking Trump's false claims about the election and the security of Dominion's voting machines, claiming it was bad for business.
"This has to stop now," wrote Scott. "[…] this is bad business and there is clearly a lack of understanding what is happening in these shows. The audience is furious and we are just feeding them material."
"Bad for business," she emphasized.
The slide deck was first reported by Media Matters for America, a left-leaning watchdog organization.
It wasn't the first time Scott sought to intervene in the network's coverage. Shortly after Trump's defeat in the November 2020 election, emails show Scott expressing concerns about the business implications of the company's editorial line, particularly with the tone being struck by some of the network's reporters as they covered press conferences by Trump's attorneys in a series of lawsuits that ultimately went nowhere.
"I can't keep defending these reporters who don't understand our viewers and how to handle stories," she wrote on November 19—three days after a representative for Dominion reached out to the company to provide an off-record briefing about their company's machines. "The audience feels like we crapped on and we have damaged their trust and belief in us."
"We lost 25k subs on Fox Nation," she added, referencing the network's subscription-based content hub. "We can fix this but we cannot smirk at our viewers any longer."
Other emails involving Scott show her pushing for the network's personalities to "stop respecting the audience," saying if they "don't get it, they don't deserve the scale of our platform."
Others show Scott suggesting to leaders at the network it would be worthwhile booking Trump's then-Secretary of State Mike Pompeo or MyPillow CEO and conspiracy theorist Mike Lindell, suggesting "they would both get ratings."
In a statement, a representative for Fox News claimed that the comments outlined by Dominion's attorneys were chosen out-of-context, and did not accurately represent the entirety of the organization's programming decisions.
"Despite the noise and confusion that Dominion has generated by presenting cherry-picked quotes without context, this case is ultimately about the First Amendment protections of the media's absolute need to cover the news," the spokesperson wrote in an emailed response to a Newsweek inquiry. "FOX will continue to fiercely advocate for the rights of free speech and a free press."
A representative for Dominion Voting Systems declined to comment.
The release of the emails comes amid arguments Fox News executives and personalities knowingly pushed false claims about the veracity of the 2020 election for ratings, emboldening a president and his legal team as they pushed evidence-free claims in court and in public in an effort to remain in power.
In numerous emails in the slide deck, members of Fox News' staff as well as top personalities like Tucker Carlson can be seen casting doubt on some of the claims posed by Trump's legal team in court while, in another instance, Fox "Brain Room" employee Leonard Balducci took pains to circulate fact-checks both from Dominion and the Associated Press debunking various claims about the company.
Those doubts, they argue, went all the way to the top of the chain of command, whom they argued in court filings had substantial sway over how the network's reporters covered the former president.
In recent weeks, unsealed documents presented at the trial have shown numerous high-profile figures within the network—including one of the network's co-founders, Rupert Murdoch—privately expressing doubt about Trump's falsehoods about the election, as well as their own hosts' willingness to humor them on-air.
"Maybe Sean and Laura went too far," Murdoch wrote to Scott in emails released early in the trial in reference to prime-time stars Sean Hannity and Laura Ingraham. "All very well for Sean to tell you he was in despair about Trump, but what did he tell his viewers?"
More recent emails, however, appear to show Murdoch giving Scott and other officials guidance on how to cover the former president, including one January 20, 2021, email to Scott and Murdoch's son, Lachlan, suggesting it was best not to mention Trump's name unless "essential," and to shy away from any statements supporting him.
"I know he is being over demonized," Murdoch wrote in emails shared by Dominion's attorneys. "But he brought it on himself."
Most Related Links :
Public News Time Latest News Sports News Finance News Automobile News