World Updates
Getting Comfortable With the Uncomfortable: The Importance of Transparency in Maintaining Client Relationships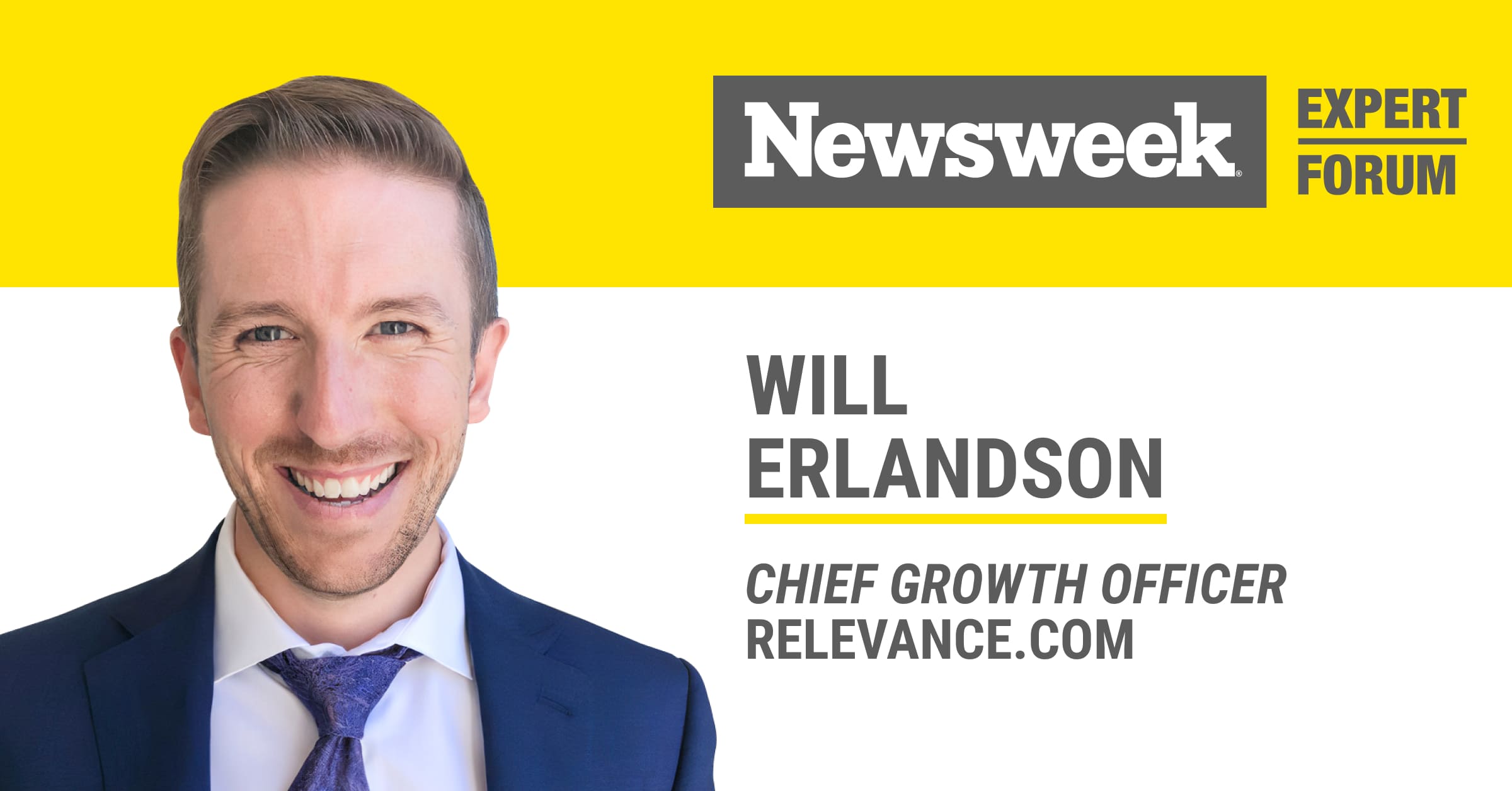 If you surveyed any group of CEOs or other company leaders about the importance of client relationships, most would agree that building these connections has a tangible impact on retention and revenue. However, not nearly enough executives know how to stoke the flames of these relationships after they're ignited. Given the challenges of conveying warmth and empathy in a remote environment — and with increased concern about an impending recession — it's time for company leaders to start thinking more strategically about not just growing new relationships, but also doing the work to maintain existing ones.
Will Erlandson, chief growth officer at Relevance, a Columbia, Missouri-based specialized growth marketing firm, has spent a lot of time thinking about this challenge. In a recent conversation, a client of his complained that a service provider continually changed their metrics reporting to show whatever looked good — inhibiting the customer's ability to compare the same metrics month over month.
The client, Erlandson explains, saw right through the provider's gambit. It struck them as a blatant attempt to cherry-pick data and highlight only what was working successfully. For Erlandson, this conversation reinforced one of his core tenets of maintaining client relationships. "I think to be a good partner, you have to be willing to look at uncomfortable truths together, in order to solve problems," he says.
Erlandson is quick to emphasize that it's easy to see why a company might choose to show only wins and not losses. After all, everyone wants their clients to be happy. One helpful strategy, particularly in an agency setting, is to set expectations up front as transparently as possible. This helps avoid the need for such cherry-picking down the line. "A lot of the risk management happens up front, when you're going through the contract," he says. "A key question to ask is, 'What happens if we don't get the results you're saying we're going to get?' One of the things I do in every one of our contracts is write up a detailed goal statement. Then I write in, or at least cover verbally, some common barriers to that — and some of them are things in our control."
Erlandson tends to be conservative when giving clients estimates, setting expectations carefully so as not to over-promise. "I want us to have a high probability of success — like an over 90% chance — but I would rather over-deliver. So if there's only a 50/50 chance, either because it's a highly ambitious goal, or because resourcing isn't in line with how ambitious the goal is, I'll just be honest with them. I'll say, 'Hey, we're working with a more limited budget here. And we can still go after what we want to go after, but we're looking at about 50/50 on the odds.'" Erlandson also tries to avoid using the word "guarantee" and says if you're going to use that word, be very mindful about it.
These kinds of "uncomfortable" conversations — ones that openly address questions like what will happen if the strategy doesn't work, or what next steps to take if the goals aren't met — are helpful in getting both the provider and the client on the same page. "We both need to be responsive to each other," Erlandson says. He also emphasizes the importance of acknowledging not just routine, common setbacks, but the risk of "act of God"-type events like the disruptive arrival of a giant like Amazon into an industry. These events should be discussed initially as hypotheticals, and again if they actually occur. "You need to be willing to confront whatever's happening," he says. "You need to be able to face it realistically, and then collaborate to overcome whatever you can overcome. Change the strategy. If it's looking like you're not going to be able to overcome it, you need to directly discuss that with the client, instead of just trying to stretch out the client relationship and collect a fee for the next six months."
Erlandson says companies should ultimately seek to be a "pathfinder" for clients, helping them to create long-game strategies to eventually own their industry. Part of this, in the current landscape, involves managing clients' uncertainty about global events, fears of recession, and changes in their competitive environment. It's important to recognize that this uncertainty can add stress to even strong client relationships. "In my company, what we've been focusing on as we navigate these conversations is being a good partner," he says.
Recently, clients have come to Erlandson anxious that other providers are raising costs on them; understandably, this leaves them wondering if they need to work off of slimmer margins, including potentially cutting their work with agencies like Relevance. To this, Erlandson offers a compromise. "I'll say, 'Hey, since you have to make some hard calls right now, and you're looking at cutting vendors, what if we look at reducing scope between now and the end of the year? And then let's evaluate progress and decide what to do from there,'" he says. "The wrong way to do that would be if they come and say, 'Hey, I'm having to make some hard calls. I'm thinking about cutting your agency,' and then that agency goes 'What? No, you can't do that.' Obviously, they can. But trying to empathize and see things from their perspective — I think that's part of confronting the truth."
Most Related Links :
Public News Time Latest News Sports News Finance News Automobile News