World Updates
Idaho murders: All the rumors dismissed by police as mystery continues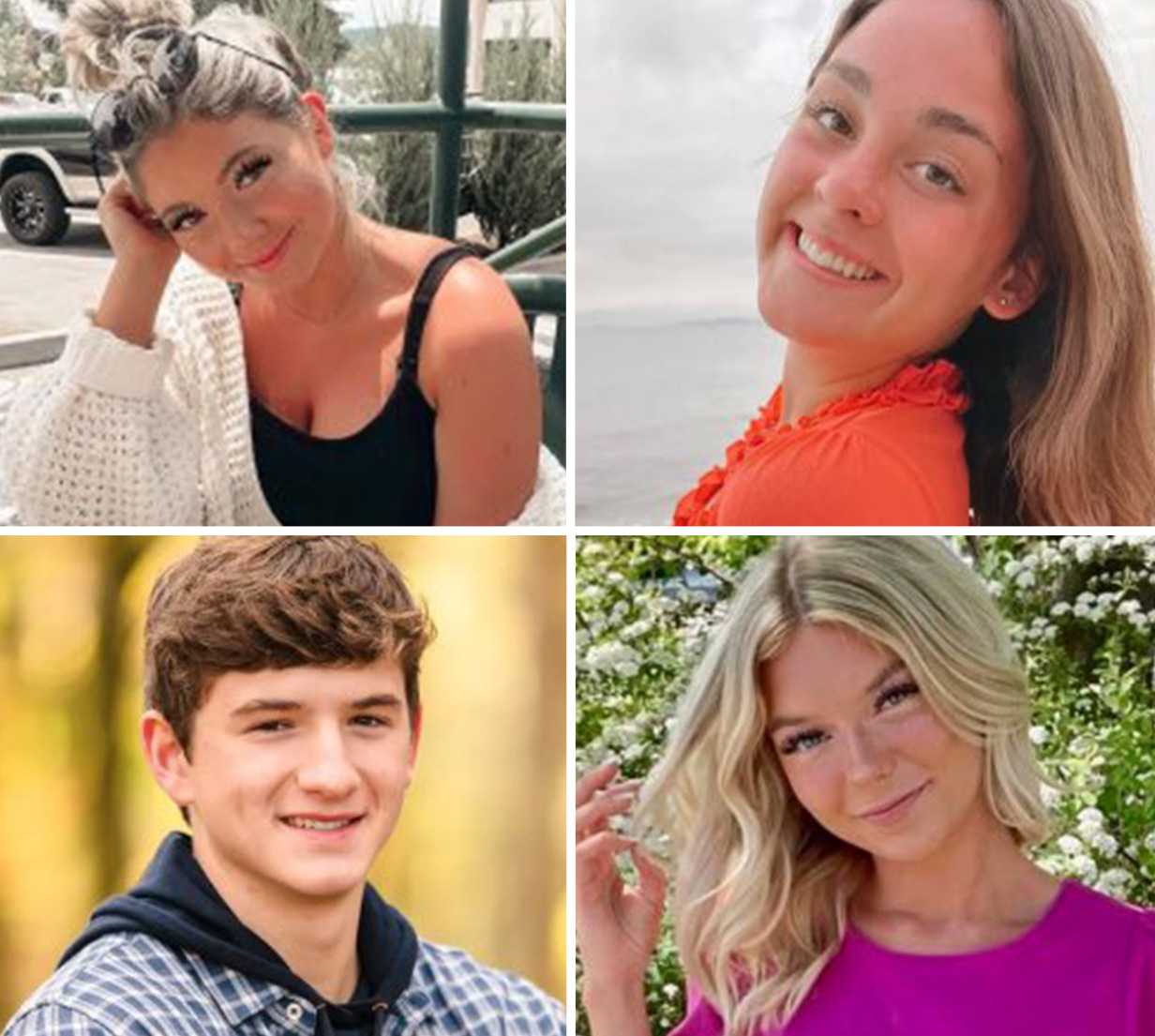 Police investigating the deaths of four University of Idaho students have moved to shut down rumors about the case.
The students were found stabbed to death in their beds on November 13 in a rental house. They were housemates Kaylee Goncalves, 21, Xana Kernodle, 20, Madison Mogen, 21, and Kernodle's boyfriend, Ethan Chapin, 20.
The slayings have rocked the college city of Moscow and police are yet to name a suspect.
But as theories swirl online, police have warned against speculation that stokes fear in the community and have responded to some common theories and rumors.
"At this time, no suspect has been identified and we have only released vetted information that won't hinder the investigation," Moscow Police spokesman Aaron Snell told Newsweek.
"As such, people have speculated with no factual backing. As speculation stokes community fear and spreads false facts, we encourage the community to refer to official releases for their information."
Connection to Other Stabbings
In a news release, the Moscow Police Department said there does not appear to be any connection between the Idaho attack and two other stabbings in the Pacific Northwest.
"There have been numerous media inquiries about a 1999 double stabbing in Pullman, Washington, and the 2021 double stabbing (with one death) in Salem, Oregon," police said.
"While these cases share similarities with the King Street homicides, there does not appear to be any evidence to support the cases are related."
In Salem, Travis Juetten, 26, and his wife Jamilyn Juetten, 24, were attacked by a masked intruder at around 3 a.m. in the morning on August 13 2021.
Travis died of his injuries whilst Jamilyn survived.
In May 1999 two women in Pullman, Washington state, were stabbed multiple times by an intruder who broke into their apartment. Both women survived.
Report of Skinned Dog
Police have also dismissed rumors that some other incidents were related to the case.
Earlier this week, the department said detectives were aware of a report made about a skinned dog to the Latah County Sheriff's Office. They said they had "determined it is unrelated" to the murders.
Moscow Police said it was also aware of a report of deceased animals left on a resident's property. "This was determined to be wildlife activity and unrelated to the incident," it said.
Calls to 911 and Reports of Victims Tied Up
Police have also dismissed a rumor that the victims had been tied up or gagged. Those reports are "not accurate," they said.
The department has also stated that the identity of the person who called 911 has not been released, despite some claims online.
Police have said that the cell phone of one of two surviving roommates was used to call 911 from inside the residence at 11:58 a.m. on November 13.
Responding officers found the four bodies, two on the second floor and two on the third floor.
The two surviving roommates, whose names have not been released, were inside the home at the time of the murders and slept through the attack, police said. When they woke, they summoned friends to the residence because they believed one of the victims "had passed out and was not waking up."
According to investigators, Mogen and Goncalves had been out at a bar and a food truck before returning home at about 1:45 a.m. while Kernodle and Chapin had been at a fraternity house and returned home around the same time.
Police said the surviving roommates had returned to the house at around 1 a.m.
Most Related Links :
Public News Time Latest News Sports News Finance News Automobile News