World Updates
"Insinuating Violence": Amber Heard clip at 2020 Women's March goes viral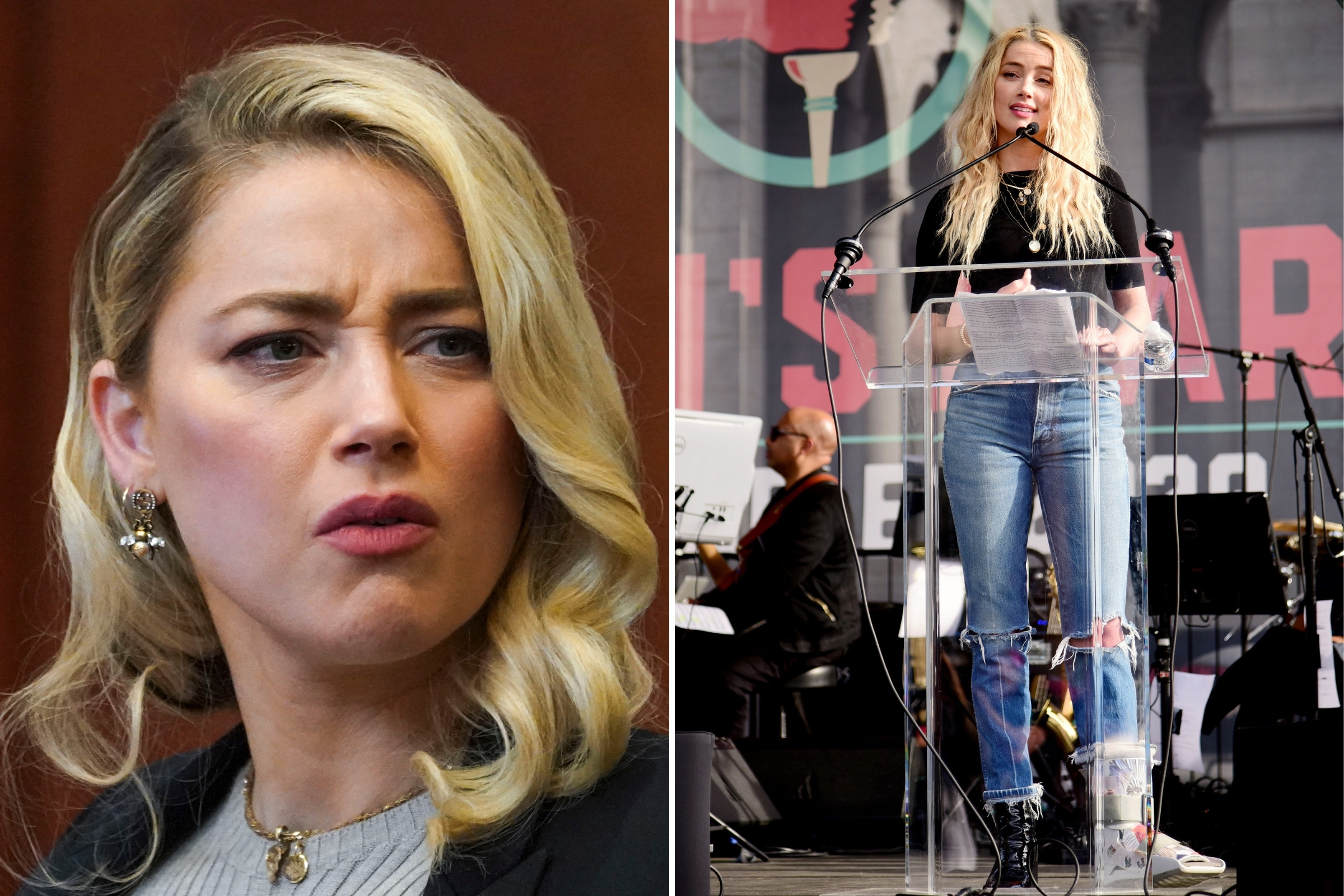 A video accusing Amber Heard of "insinuating violence" when she made a seemingly innocent joke about her ankle boot has gone viral on TikTok.
In January 2020, Aquaman star Heard shared photos on Instagram of herself sporting the orthopedic device as she vacationed in Hawaii with friends.
And while Heard didn't publicly reveal exactly why she was wearing the boot at the time, a TikTok user revisited footage of the screen star discussing it with a videographer as she arrived at the Woman's March in January 2020.
The videographer was heard saying as the Texas native exited a car on arrival at the Los Angeles event: "Hey Amber. How's your foot? What happened?"
"You should see her," Heard quipped with a smile as she proceeded to sign autographs for fans. When asked if "it happened in Hawaii," Heard kept the jokes flowing as she responded: "Yeah, sharks are crazy there."
Heard was then asked if that was "really what happened," prompting her to glare drily in the person's direction before broadly smiling.
TikTok user @brittannygroover then cut in with an explanation of why the particular clip caught her attention, saying: "I was scrolling through TikTok yesterday and came across that clip that I just showed, and thought, 'Wow, that's an odd thing to say. When is this from?'"
After some probing, the TikTok user said that she deduced that the clip was from "the 2020 Woman's March, where Amber was invited to be a guest speaker on behalf of herself and women and other victims [of domestic abuse].
"I just find it very, very odd that she would insinuate violence, in my opinion that's what's what she was doing. It just really makes me think about how unaware—how un-self aware—that she is."
Newsweek has contacted a representative of Heard for comment.
While the uploader suggested that Heard's "you should see her" was problematic—given that she and her ex-husband Johnny Depp have denied each other's accusations of domestic violence—a number of TikTok users disagreed.
"Not really, you should see the other guy is kind of a common 'funny' reply people give," said one in response to the uploader's suggestion.
"Then [I don't] think you should come to Denmark," said another. "[It's] a common thing to say if you get hurt, you can say, then you should see him/her if people ask."
Said another: "I mean I [don't] support amber but the 'you should have seen the other girl' is just funny, like I say that too sometimes."
Responding to the comment, the uploader of the video agreed: "No it is funny. It's a normal joke. It's just the time and the place for me. She was at a woman's [domestic violence] convention. Lol read the room, amber!"
"It's whatever though. It's odd and interesting enough, I suppose," the uploader added in a follow-up comment.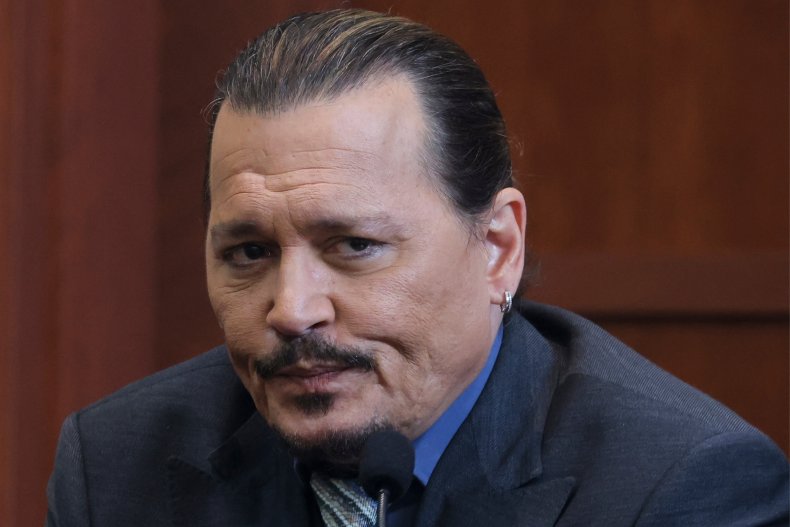 Heard has been the focus of an onslaught of social posts in recent months, where old footage has been combed over in search of controversial moments.
The focus intensified from April, when Heard embarked on a six-week court battle with Depp, who had filed a $50-million lawsuit against her over her 2018 op-ed in The Washington Post, in which she said she was a domestic abuse survivor.
During proceedings, Heard and Depp hurled a series of accusations at one another, including allegations of domestic violence—claims that each star vehemently denied during their respective testimonies.
On June 1, the jury awarded Depp $10 million in compensatory damages and $5 million in punitive damages, after finding Heard's claim to be false and defamatory. The judge adjusted the punitive damages to $350,000, as Virginia law limits the value of punitive damages available.
Heard, who had countersued for $100 million, was awarded $2 million after it was found that Depp's former attorney, Adam Waldman, had made defamatory comments about her.
In a post-trial interview with Savannah Guthrie for Dateline NBC, Heard addressed the deluge of attention she had received on social media, much of which was negative.
"I think the vast majority of this trial was played out on social media," Heard said. "I think that this trial is an example of that gone haywire, gone amok. And the jury's not immune to that."
She also suggested that jurors had viewed some of the posts, despite them being barred from looking at the news or social media during the trial.
"How could they not?" Heard said. "I think even the most well-intentioned juror, it would've been impossible to avoid this."
Depp famously lost his 2020 libel case against British tabloid The Sun, which had labeled the actor a "wife beater," in reference to the domestic abuse allegations Heard had made against him during their divorce proceedings in 2016.
Although Depp repeatedly denied ever having been violent to Heard during the three-week trial in London, the overseeing judge found that the newspaper's claims were "substantially true."
Most Related Links :
Public News Time Latest News Sports News Finance News Automobile News