World Updates
Joe Biden sidesteps Congress to address Silicon Valley Bank collapse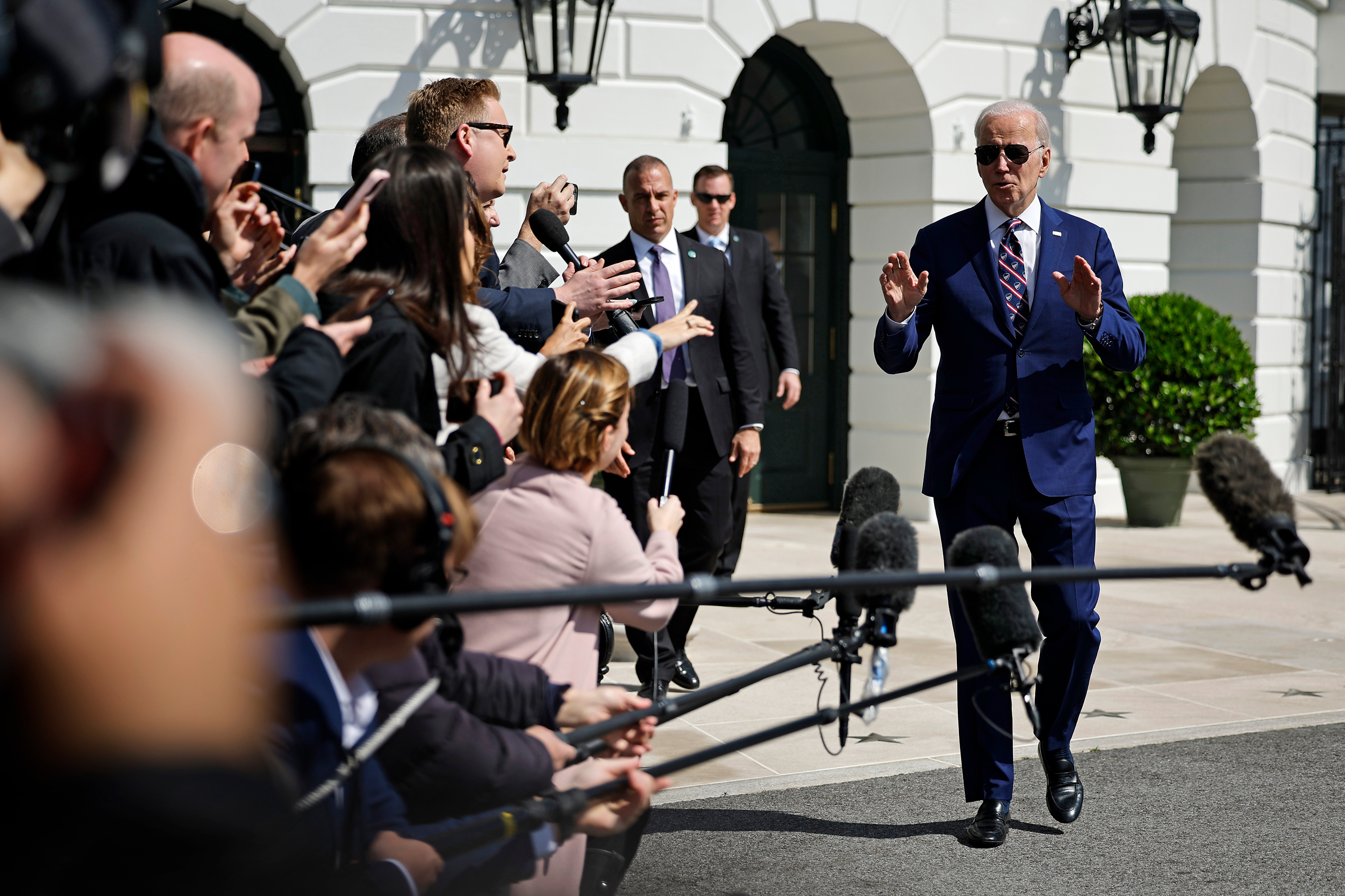 President Joe Biden is calling on financial regulators to tighten oversight on medium-sized banks after the collapse of Silicon Valley Bank (SVB) this month.
His proposal does not need congressional approval as it could be accomplished by regulators, the Biden administration said Thursday. The administration lays out steps that would require banks to protect themselves against potential losses and maintain enough access to funds to carry them through a potential collapse.
Established in 1983, SVB became a go-to financial institution for technology and health startup businesses in the United States, particularly for those in California's Silicon Valley tech corridor. Taking in an influx of business during the COVID-19 pandemic, the bank reported more than $200 billion in assets by the end of last year.
However, the once-trusted bank of venture capital investors was shut down by the Federal Deposit Insurance Corporation on March 10 after customers began a run on their deposits the previous day. The run was at least partially blamed on rising interest rates that devalued the bank's security and ill-fated investments.
The White House issued a "fact sheet" email on Thursday attempting to blame the Trump administration for weakening supervision of regional banks. In his list of recommendations, Biden urges reinstatement of "rules that were rolled back in the previous Administration for banks with assets between $100 [billion] and $250 billion."
The recommendations continue to include "liquidity requirements and enhanced liquidity stress testing, annual supervisory capital stress tests, and strong capital requirements for banks, at an appropriate time after a considerable transition period."
At the bottom of the email, the administration points out that, "Each of these items can be accomplished under existing law, and they build upon regulatory reforms already on this Administration's agenda, like completion of the executive compensation rule for bank executives authorized under Section 956 of the Dodd-Frank Act."
Press Secretary Karine Jean-Pierre said during the White House press briefing on Thursday that "the president is committed to make sure banks are regulated and that's what you're seeing today."
Political analyst Craig Agranoff told Newsweek on Thursday: "President Biden's call for increased oversight on medium-sized banks could be seen as a smart move to ensure the stability and safety of the banking sector, particularly in light of recent issues that have recently emerged.
"The move could also help to build public trust and confidence in the financial system, which is critical for economic growth and stability. While this proposal doesn't require any action from Congress, it may still face opposition from some congressional allies of Biden, particularly those who have close ties to the banking industry. However, given the importance of financial stability to the broader economy, it is possible that many members of Congress would ultimately support such a measure."
Most Related Links :
Public News Time Latest News Sports News Finance News Automobile News