World Updates
Katie Hobbs' press sec. resigns amid backlash for "transphobes" gun post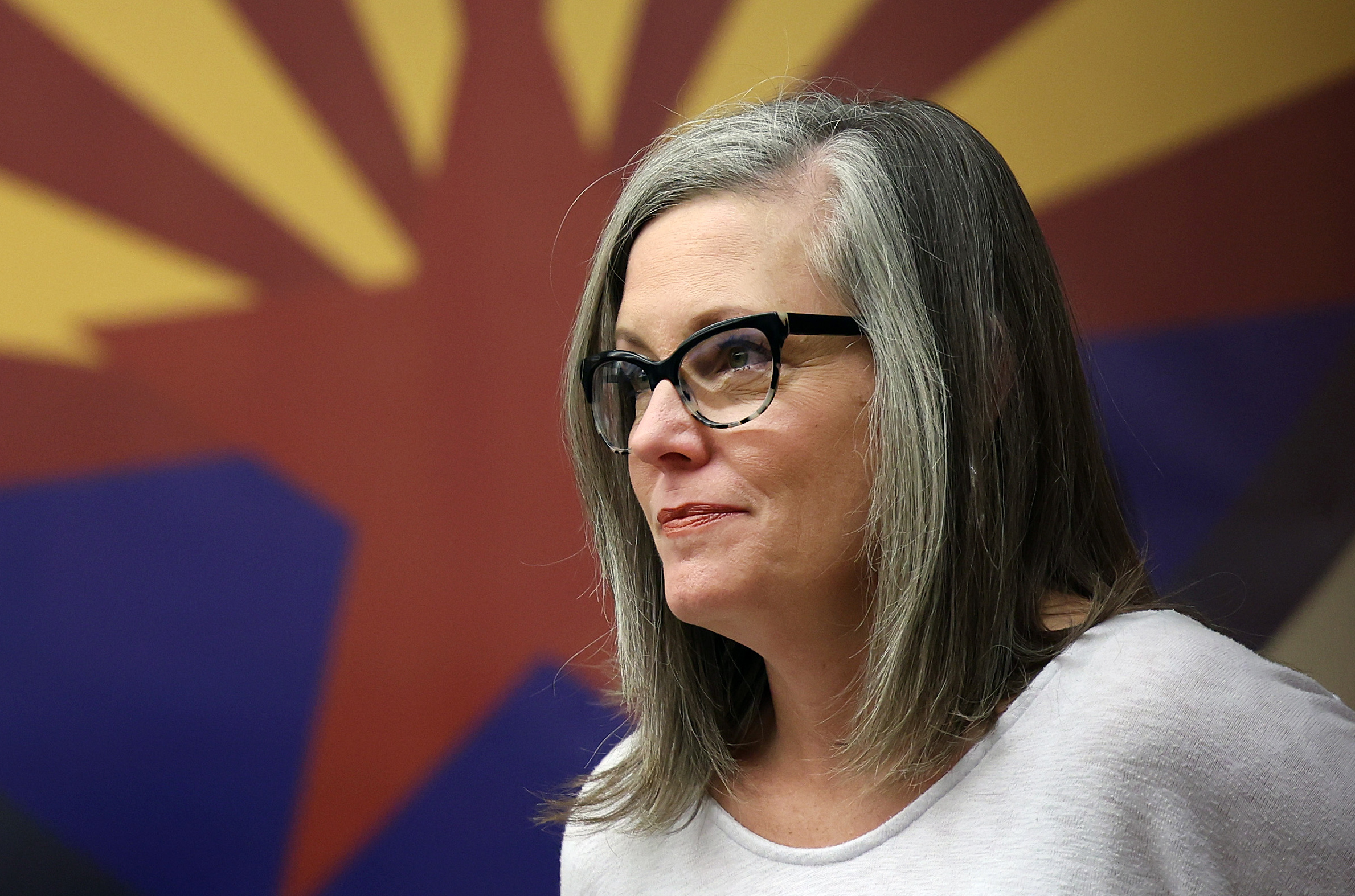 Arizona Governor Katie Hobbs' press secretary has resigned from her post following backlash she received for a social media post that suggested the use of violence against "transphobes."
In a Wednesday statement, Hobbs' office confirmed that Josselyn Berry had stepped down from her position in the wake of the criticism, saying that "The Governor has received and accepted the resignation of the Press Secretary."
Her resignation comes less than two days after she posted a picture from the 1980 movie Gloria of a woman holding a handgun in each hand, with the caption, "Us when we see transphobes." The post was made hours after three children and three staff members at a Christian elementary school in Nashville were fatally shot by a perpetrator that authorities say was transgender.
On Tuesday, Berry's post was amplified by Republicans, like former Arizona gubernatorial candidate Kari Lake and members of the Arizona Freedom Caucus, who slammed her for being insensitive to the deadly school shooting.
"If a conservative made light of a mass shooting & called for more violence, they'd be personally & professionally destroyed," Lake tweeted. "But a member of Katie Hobbs' staff did just that & the media is silent.
State Senator Jake Hoffman, who leads Arizona Freedom Caucus, also called for Berry's dismissal over the tweet, telling The Arizona Republic that the press secretary was "threatening to shoot people Democrats disagree with less than 12 hours after the Nashville shooting."
Berry's Twitter account is currently set to private, which means that only approved followers can access her tweets. According to her LinkedIn, she is also the executive director of Progress Now Arizona, an advocacy organization focused on promoting progressive issues, including LGBTQ+ rights. She has held the position since 2016.
In Wednesday's news release, Hobbs said that she "does not condone violence in any form" and that the tweet posted by Berry "is not reflective of the values of the administration."
"This administration holds mutual respect at the forefront of how we engage with one another," the statement read.
The gender identity of the Nashville shooter has sparked fierce debate, with Democrats renewing their calls for stricter gun laws and conservatives suggesting that the assailant's gender identity was a factor in the tragedy. Law enforcement officials have not released any information on the motive of the shooting at this time.
Police have confirmed that a "manifesto," a map detailing how the incident would take place, and writings "that pertain to this date, the actual incident" have been found. There have been calls for the manifesto to be released, but some groups have warned that it could inspire other copycat events.
Newsweek reached out to Kari Lake via email for comment.
Most Related Links :
Public News Time Latest News Sports News Finance News Automobile News