World Updates
King Charles excluding Archie and Lilibet from coronation would be "stupid"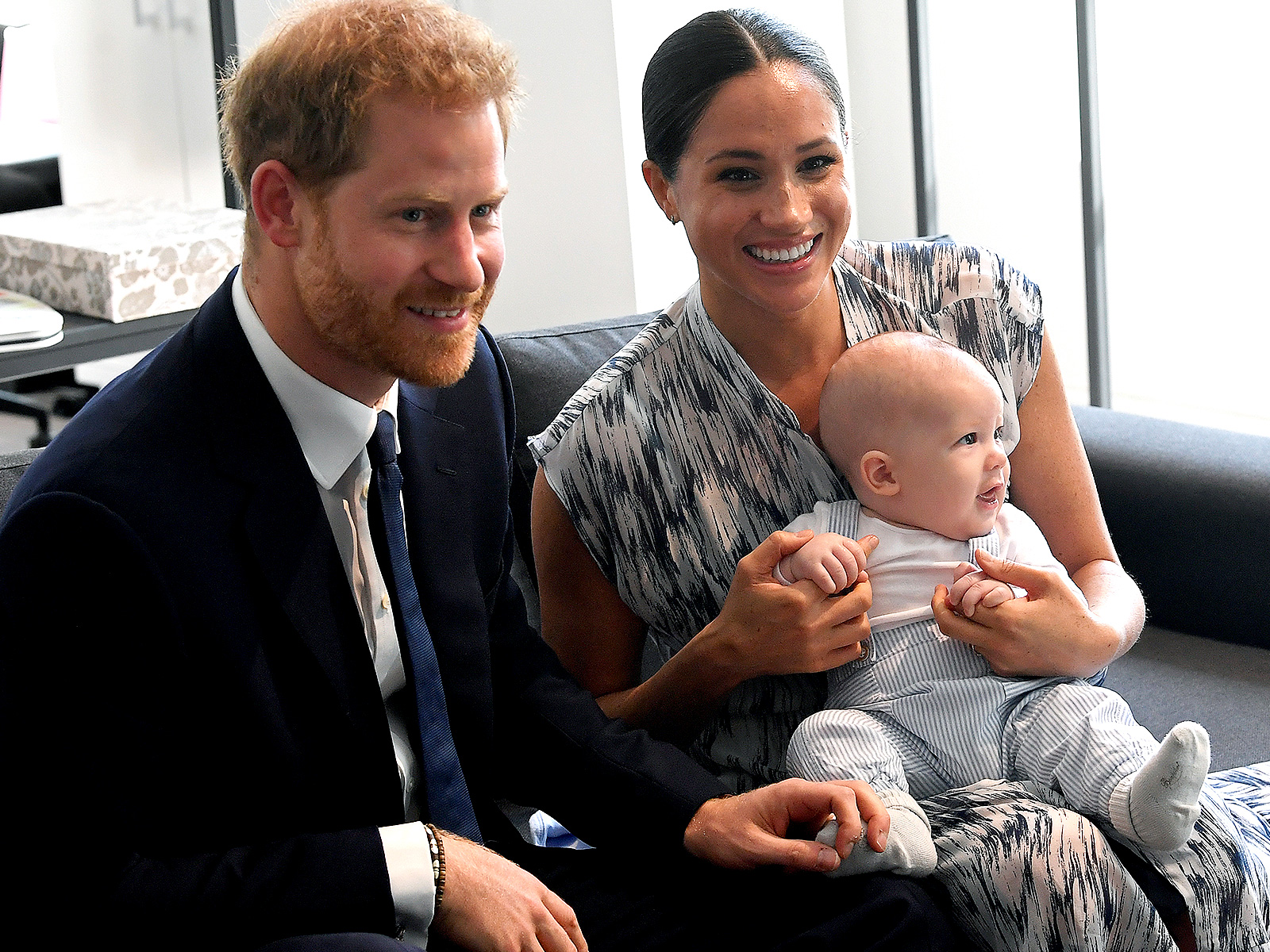 Prince Harry and Meghan Markle should assume that their invite to King Charles III's coronation extends to Prince Archie and Princess Lilibet, a British author told Newsweek.
The Duke and Duchess of Sussex's spokesperson confirmed that the couple was invited by email from the king's office but are not publicly saying how they will respond.
The Sunday Telegraph reported the invitation made no mention of the couple's children leading to debate in the media about whether they will be denied a spot at the historic ceremony, which takes place on Archie's birthday, on May 6.
Shola Mos-Shogbamimu, the author of This Is Why I Resist, told Newsweek: "I cannot imagine my father throwing a party and I would need specific instructions about whether I could bring my wife and my children. I think the invitation would have to specifically state you can only come with a plus one and nobody else.
"Unless the invitation specifically excludes by name or condition who can come with them to the coronation I think it's safe to assume the king will not be excluding his grandchildren. Even for Charles, that would just be amazingly beyond stupid. That would just be wicked. I can't make sense of it."
Meanwhile, it has been pointed out that Queen Camilla's grandchildren will play a role at the coronation despite not being royals.
"I don't care that Camilla's grandchildren have a role to play," Mos-Shogbamimu said. "Camilla's played the long game so if she wants to Queen it over everybody else with her grandkids she should knock herself out.
"In the family, it's really a foregone conclusion that members of the stepmother's family are part of the family. That doesn't bother me. I think it would bother me if there's an assumption that by not stating Archie and Lilibet's names then Buckingham Palace would expect Harry and Meghan to not bring their children."
Meanwhile, Emily Andrew, a former royal correspondent at The Sun and The Mail on Sunday, recently told TalkTV: "Some people are saying this is the revenge of Camilla, the fact that she wants her grandchildren to have some part in the coronation proceedings."
"I think we do have to remember that Archie is almost 4 and in fact will be 4 on the day and Lilibet is 2," she said. "And even Princess Anne didn't go to her own mother's coronation because she was 2. I know that Kate and William are thinking [about] whether Louis could do it even."
"So I don't necessarily think we should see this as a snub," she added.
Charles, then 4 years old, attended Queen Elizabeth II's coronation in 1953 after being sent his own personal invite, which was kept and has been exhibited by the Royal Collection Trust in the past. Princess Anne did not attend though as the queen and Philip's children, they would likely have been free to make that decision themselves.
It is harder to predict how Harry and Meghan would respond to being told they were not allowed to bring their children, especially with the coronation taking place on Archie's birthday.
Jack Royston is the chief royal correspondent at Newsweek, based in London. You can find him on Twitter at @jack_royston and read his stories on Newsweek's The Royals Facebook page.
Do you have a question about King Charles III, William and Kate, Meghan and Harry, or their family that you would like our experienced royal correspondents to answer? Email [email protected]. We'd love to hear from you.
Most Related Links :
Public News Time Latest News Sports News Finance News Automobile News