World Updates
Lindsey Graham heckled by Fox News audience while defending Trump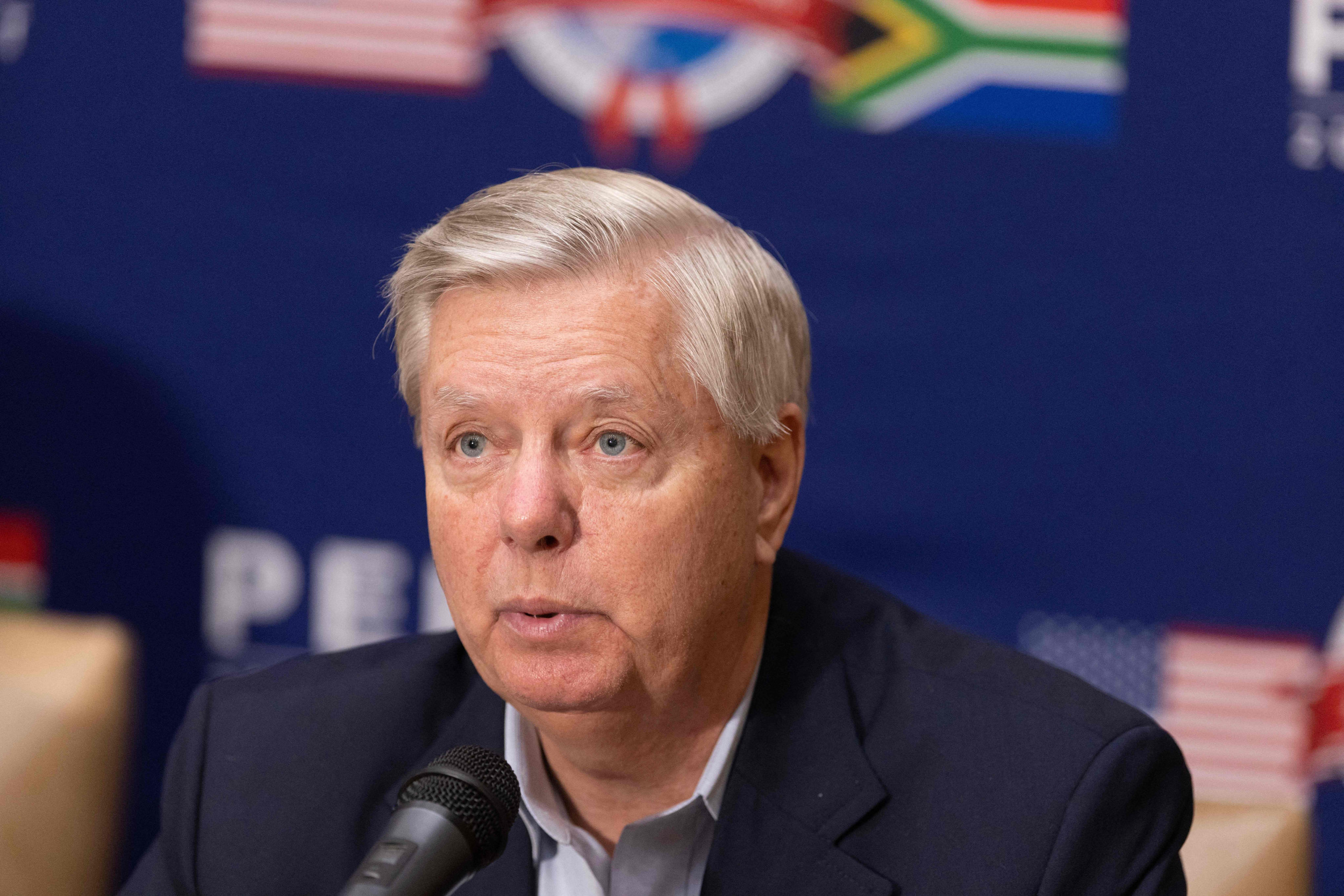 South Carolina GOP Senator Lindsey Graham was heckled by an audience member at Fox News while speaking about Donald Trump's indictment.
Graham spoke to host Sean Hannity on Thursday when a member of the live audience at the network's studios can be heard shouting over Graham as he reflects on the news of Trump being indicted.
Trump supporters were left stunned on Thursday after news broke that Manhattan District Attorney Alvin Bragg's investigation into Trump's alleged role in hush money payments to adult film actor Stormy Daniels resulted in a criminal indictment, the first in history for a current or former U.S. president.
While speaking on Hannity's show, Graham started by calling the indictment "legal voodoo."
He said: "You have got a misdemeanor that has been made a felony. Nobody in the history of New York City has been prosecuted under this theory except for Donald J. Trump. This case will fall like a cheap suit under legal scrutiny…"
At this point, a woman can be heard speaking over Graham's answer and saying, "It is a wonderful day." Despite the heckling, Graham continued to give his answer.
The moment has begun to circulate on social media. Other moments during the program also appeared to show the live audience loudly arguing.
During the interview, Hannity asked Graham another question, allowing the studio audience to be heard briefly. This moment has since gone viral on Twitter and has been viewed more than 300,000 times.
Speaking with Hannity, Graham defended Trump and called on the former president's supporters to give him money to fight the indictment.
Graham said: "So what is behind all this? Hatred. They are trying to destroy Donald Trump because they fear him at the ballot box.
"To the conservatives out there, make sure you vote, if you have got friends, make sure they vote. If you don't have any friends, go make some friends, but you need to help this man, Donald J. Trump. They are trying to drain him dry."
Graham added: "He has spent more money on lawyers than most people spend on campaigns, they are trying to bleed him dry.
"Donald J. Trump.com, go tonight, give the president some money to fight this b*******.
"This is going to destroy America, we are going to fight back at the ballot box, we are not going to give in.
"How does this end, Sean? Trump wins in court and he wins the [2024] election. That is how this ends."
Newsweek has contacted Lindsey Graham and Fox News via email for comment.
Most Related Links :
Public News Time Latest News Sports News Finance News Automobile News