World Updates
'Outrageous Slur!' Tables Turn On Nick Robinson As Teaching Union Chief Slams His Interview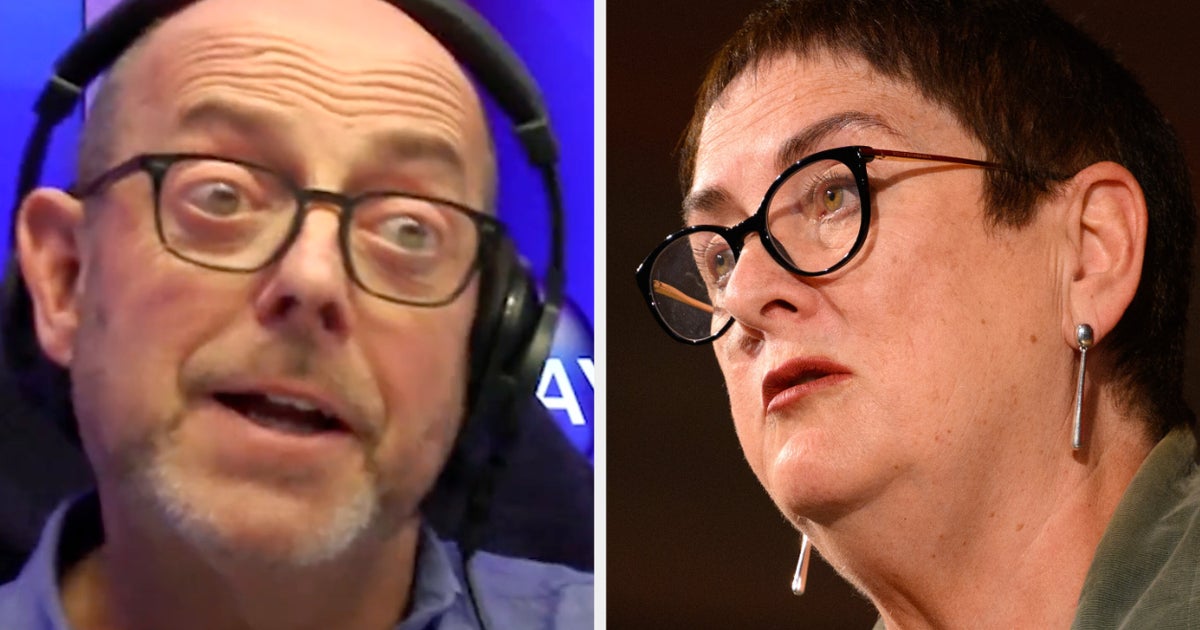 Nick Robinson was put on the spot during the Today programme on Tuesday, when the head of a teachers' union called him out for an "outrageous slur" live on air.
Mary Bousted, joint general secretary of the National Education Union (NEU) with Kevin Courtney, clashed with the BBC Radio 4 presenter over the teachers' strikes after the organisation asked teachers to reject the latest pay offer from the government.
Union members had been offered £1,000 extra cash this year with a 4.3% rise for most staff next year.
Most teachers in England already received a pay rise of 5% in September 2022 but, as unions pointed out, this is a long way from the double-digit inflation the UK economy is still facing.
Addressing how the unions still want teacher strikes to continue, Robinson said: "You know as well as I do that there are some extremists who would love to cause massive disruption.
"Indeed, some people who say the man who is running and likely to succeed you as leader of this union is in your eyes, an extremist."
It's believed this is a reference to Daniel Kebede, who has been described as a hard-left activist before.
He is competing against Niamh Sweeney to become the first single NEU's general secretary on March 31.
Bousted quickly hit back against Robinson's claim, saying: "I think that's an outrageous slur."
He pushed: "How would you describe it?"
Bousted continued: "No no no, we're not getting into personalities four days before an election."
"Well, how would you describe your successor then, if not as an extremist?" Robinson asked.
The outgoing general secretary explained: "I wouldn't describe either of my successors as extremists.
"General secretaries don't decide policy for the union. They have an executive and they have a membership.
"I do not have…" Bousted began, before interrupting herself: "I think this is quite outrageous actually.
"You're bringing what is a really serious issue about the future of teachers, about the current state of teaching in the classroom, down to personalities.
"I think that is really base, I'm really sorry you've done that, Nick."
"Oh no, it's not base – you just said, 'Nobody thinks something,' and I just said, 'Well, some people do think something,' and that was all.
"But you've made the case for why many many teachers and many of your members may still choose to reject the offer and take up industrial action."
On Monday, Bousted's colleague Courtney also told the BBC that his union did not want to take the government's pay offer because he believe it was "not fully funded in schools and that the majority of schools would have to make cuts in order to afford it".
The NEU has faced a significant amount of criticism in the past.
Talk TV host Julia Hartley-Brewer has also claimed that many NEU members are "political activists, they'd go out to strike at the drop of a hat".
Most Related Links :
Public News Time Latest News Sports News Finance News Automobile News