World Updates
Russia plans to send message by flying nuclear "doomsday" plane at parade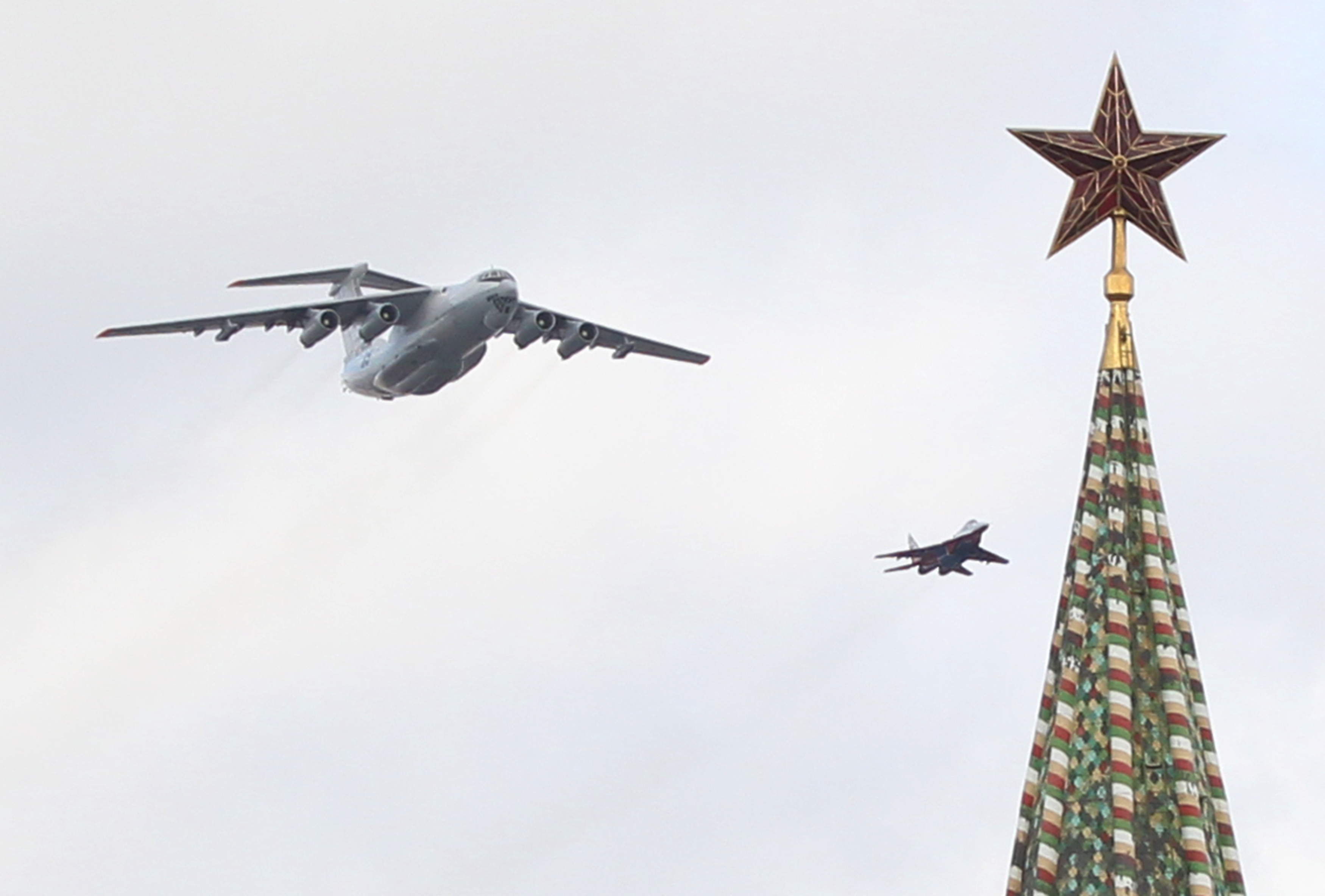 Russia is poised to send a warning to the West by flying a "doomsday" plane during its planned "Victory Day" parade in Moscow next week.
The annual Victory Day celebration, which commemorates the Soviet Union's victory over Nazi Germany in World War II, will take place May 9 in Moscow's Red Square. The Russian Ministry of Defense said on Friday that this year's parade would include a rare flight of the Ilyushin Il-80, an airborne command plane designed to carry Russian President Vladimir Putin and other top officials in the event of a nuclear war, according to Reuters.
The plane has not flown as part of the Victory Day parade since 2010. This year's march, a show of force that typically includes a display of military equipment and a large number of troops, will take on special significance due to Russia's invasion of Ukraine and its suggestions that nuclear war could occur should the West become directly involved.
Russia has put its nuclear arsenal on high alert during the Ukraine war, while Putin and other key officials have repeatedly made sometimes veiled threats suggesting the weapons could be used.
Following last month's testing of a nuclear-capable intercontinental ballistic missile sometimes known as "Satan 2," Putin boasted that the weapon had "no analogues" and would make countries who "threaten" Russia "think twice."
Russia's Ambassador to the U.S. Anatoly Antonov told Newsweek on Thursday that claims of Russian rhetoric as a source of blame for escalating nuclear tensions were "baseless" and "part of a propaganda campaign," while also warning that "the current generation of NATO politicians clearly does not take the nuclear threat seriously."
Putin is set to speak at the Victory Day event before over 11,000 troops and 129 units of military equipment cross Red Square. Supersonic fighter jets and Tupolev Tu-160 strategic supersonic bombers will also take part in a flyover of Saint Basil's Cathedral.
Western officials have speculated that Putin could use his speech to announce plans to draft Russian civilians into the military or to declare an all-out war on Ukraine and the "Nazis" that Russia has said its "special military operation" is intended to remove. Kremlin spokesman Dmitry Peskov has called the speculation "nonsense."
Recent data from the Russian Ministry of Defense indicates that this year's Victory Day parade will be significantly scaled back, with 12,000 troops and 191 military vehicles featured in last year's event. The ministry has not explained the cutbacks, although a large number of troops and military hardware remain engaged in Ukraine.
The U.S. also maintains "doomsday" planes, heavily modified versions of the Boeing 747, called the E-4B Nightwatch. One has recently been spotted flying near Southern California's Edwards Air Force Base and accompanied President Joe Biden during a March trip to Europe to discuss the war in Ukraine with NATO allies.
Newsweek reached out to the Russian government and the White House for comment.
Most Related Links :
Public News Time Latest News Sports News Finance News Automobile News