World Updates
Trump says report of Chinese balloon during his admin "fake disinformation"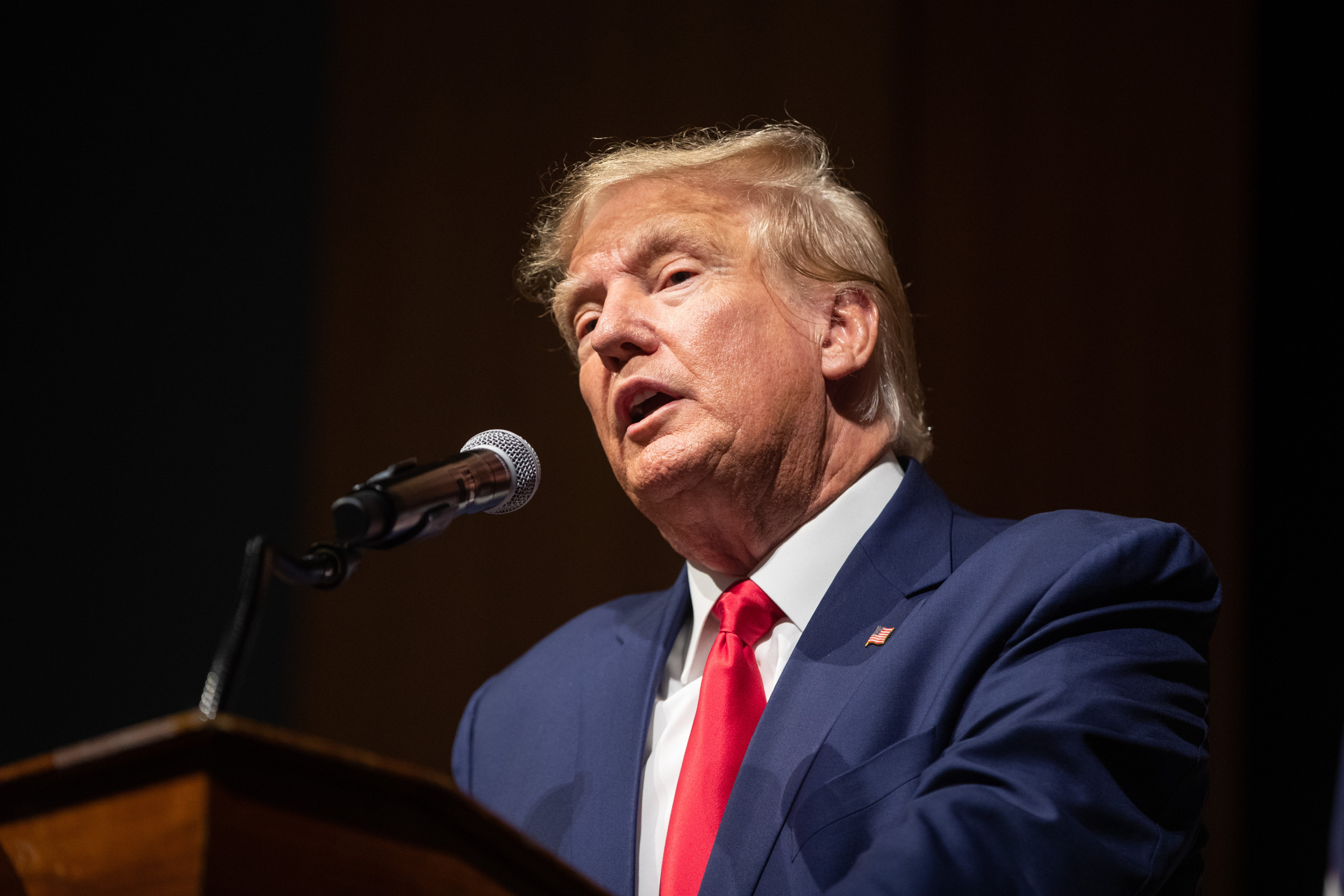 Former President Donald Trump criticized reports on Sunday about suspected Chinese surveillance balloons that emerged during his administration, calling them "fake disinformation."
The Biden administration downed a suspected Chinese surveillance balloon on Saturday afternoon over the Atlantic Ocean after it flew across American airspace for several days this past week. Chinese officials denounced the White House's decision to shoot down the balloon, previously saying that it was actually an "airship" that was for meteorological research and deviated from its planned path.
"The Chinese Balloon situation is a disgrace, just like the Afghanistan horror show, and everything else surrounding the grossly incompetent Biden Administration. They are only good at cheating in elections, and disinformation — and now they are putting out that a Balloon was put up by China during the Trump Administration, in order to take the 'heat' off the slow moving Biden fools. China had too much respect for 'TRUMP' for this to have happened, and it NEVER did. JUST FAKE DISINFORMATION!" Trump wrote on Truth Social.
His remarks came after some news outlets reported that a few Chinese surveillance balloons appeared over the United States during the time Trump was president. The Associated Press cited unnamed officials who confirmed such incidents on Sunday. Bloomberg also published a similar report.
Craig Singleton, a senior fellow at the Foundation for the Defense of Democracies, said Chinese surveillance balloons were spotted multiple times over the past five years in different parts of the Pacific, including close to U.S. military installations in Hawaii, according to Oregon Public Broadcasting (OPB) on Saturday.
However, former Secretary of State Mike Pompeo, who served in the Trump administration, insisted that the Chinese balloon situation would have never happened if the former president was still in office.
"I can nearly guarantee you that that balloon would not still be flying if we were still there," Pompeo told Fox News' Sean Hannity on Friday.
Pentagon press secretary Brigadier General Pat Ryder said Thursday that this type of balloon activity was "observed previously over the past several years," but that the U.S. acted immediately to protect against the collection of sensitive information.
The suspected Chinese surveillance balloon was first spotted in Billings, Montana, which is home to one of America's three domestic nuclear missile silo fields. The situation gained nationwide attention and calls to shoot down the balloon were made right after the sighting.
President Joe Biden initially wanted to shoot the balloon down when he was briefed on the situation on Wednesday, but national security officials first refused to do so, citing potential safety concerns for people on the ground. The balloon was later shot by an F-22 fighter jet, which fired a missile at the inflatable while it was about six nautical miles off the coast of Myrtle Beach, South Carolina.
China was not pleased with the decision to take down the balloon, with the Chinese Foreign Ministry saying on Sunday that it "strongly disapproves" of using force to down it.
Newsweek reached out to the Department of Defense and Trump's media office for comment.
Most Related Links :
Public News Time Latest News Sports News Finance News Automobile News