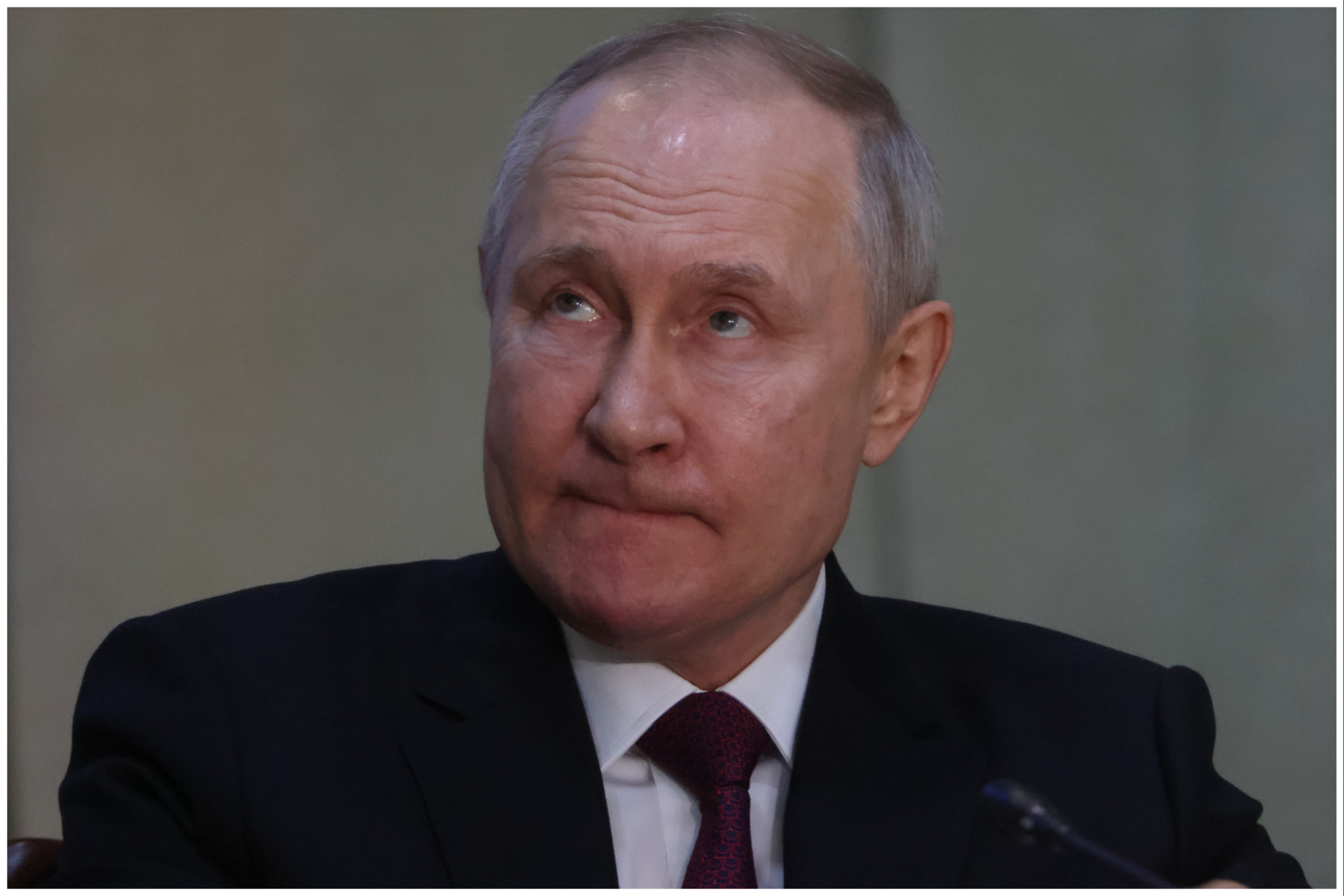 Former Russian commander Strelkov Igor Ivanovich, better known as Igor Girkin, has hit out at President Vladimir Putin's visit to Crimea, declaring that "cretinism blooms."
Girkin was scathing of Putin in a March 18 social media post on Telegram, where he appeared to insist the visit had little purpose while mentioning the International Criminal Court (ICC) issued an arrest warrant for the Russian leader.
"They've already issued him an arrest warrant, and he still hasn't figured a damn thing," he told his 800,000 Telegram followers. A year ago, it was necessary to travel to military units and formations, and he was all..chizhikov eats'…that is, historical and archaeological complexes are inspected, [and] built by military builders.
"Which, it must be understood, have nothing else to do during the war. Cretinism blooms and smells, and there is no end to it."
Putin visited Mariupol, in the occupied Donetsk region, which has been one of the most heavily contested and bombarded cities in Ukraine during the war.
The president considers the territory to be part of Russia and annexed the region, as well as other areas in eastern Ukraine, in September last year.
Ukraine and its allies do not recognize the annexation and Kyiv considers the region to be under occupation.
Anton Gerashchenko, an adviser to the Minister of Internal Affairs of Ukraine, compared Putin to Nazi dictator Adolf Hitler for visiting one of the cities most heavily bombarded since the war began last year.
Putin also visited occupied Crimea on Saturday, which was illegally annexed by Russia in 2014 which he attempted to legitimize with a referendum that is unrecognized by Ukraine and the U.S.
His visits came after the ICC issued a warrant for his arrest over alleged war crimes, namely the unlawful abducting and transporting of Ukrainian children and teens to Russia.
While Girkin hit out at Putin, he admitted to having "mixed feelings" about the arrest warrant that was issued by the ICC. He claimed that it "is a spit not only at him but also at Russia."
In the past, Girkin has shared rants about Russia's domestic and foreign policies and has made references to the conflicts between the country's military leaders.
He previously said: "Conflicts between the leadership of PMC [Private Military Company] 'Wagner' and the Ministry of Defense of the Russian Federation should also be encouraged in every possible way, while not allowing the conflict to end in favor of one of the conflicting parties—both are important and valuable to us, each performs its task within the framework of our plan.
"In the future, there should be more such conflicts, they should constantly intensify and expand, and the parties should mutually discredit each other."
He added that Russian forces have "no chance" of controlling some Ukrainian regions following an unsuccessful winter.
Newsweek has contacted the Kremlin for comment.
Most Related Links :
Public News Time Latest News Sports News Finance News Automobile News