Travel
Coughs, colds and flu: What to say and do if you fall sick in Sweden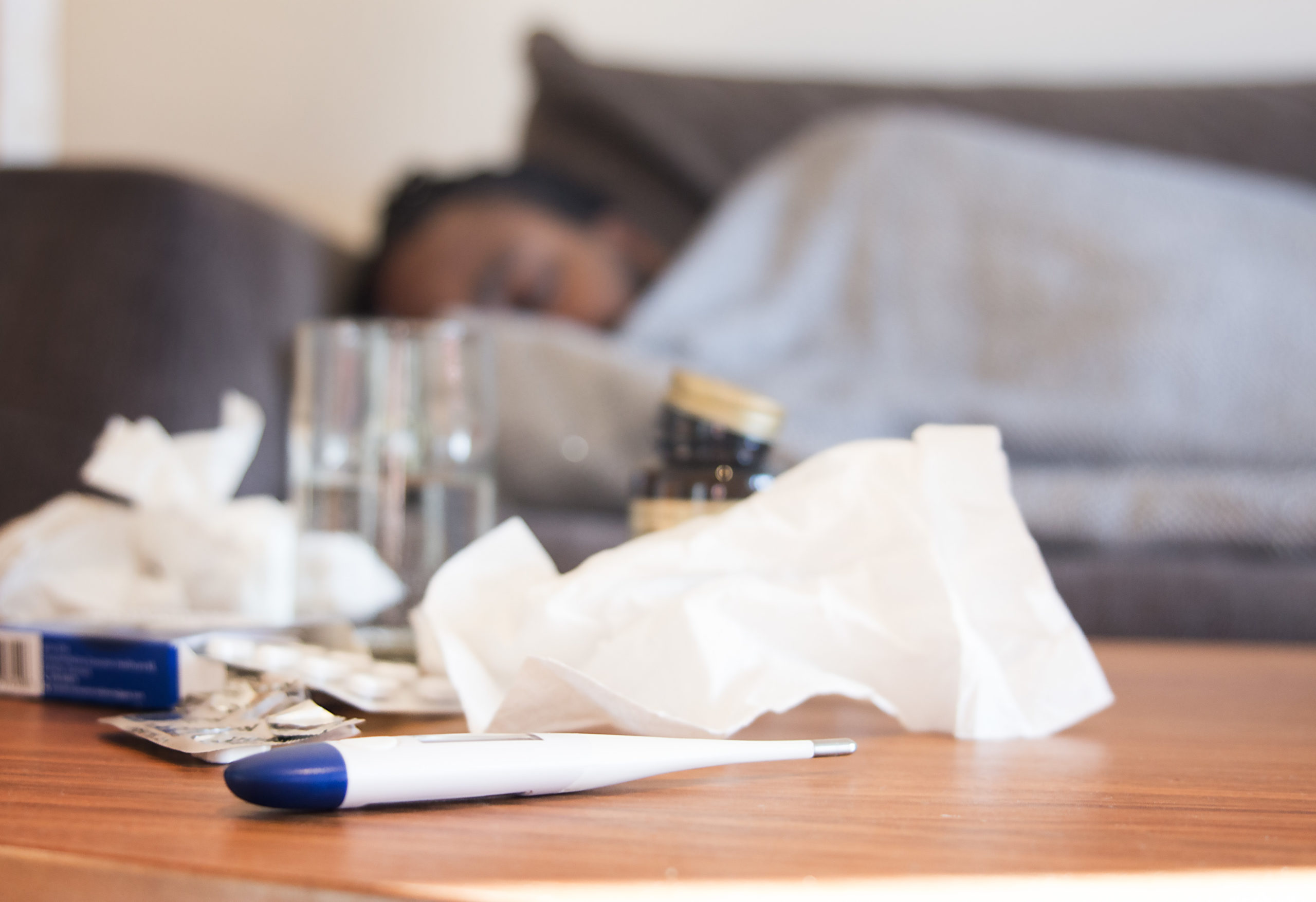 It's the season when the horrible bugs strike and have us all spluttering into a tissue, so here's the vocab you need to deal with coughs, colds and flu in Sweden.
Published: 5 October 2022 13:58 CEST
It's not pleasant but as the temperatures fall many people will be falling victim to traditional winter illnesses, from a slight cold to a nasty dose of the flu. So if you are feeling poorly, here's the Swedish words you need to get help.
En förkylning – a cold. You can also use the adjective if you want to say you feel like you have a cold: jag är förkyld. 
If you have a basic winter cold there are lots of treatments available without prescription in the pharmacy. They include näsdroppar (nose drops) or nässprej (nose spray) if you've got a blocked nose, and halstabletter (throat tablets) or halssprej (throat spray) if you've got a sore throat. 
Hosta – a cough. If you have one of these you may want some hostmedicin (cough medicine), which you can get from a pharmacy, although Sweden's 1177 healthcare information website states that it's just as effective to drink a lot of water. Unlike in English, you don't use the article when saying you have a cough. Instead, you say jag har hosta (literally: I have cough).
Bear in mind that Swedish pharmacists do extensive medical training so are able to provide consultations and advice on a range of minor illnesses.
If you're buying cough medicine you will probably be asked if your cough is torr (dry) slemmig (wet or productive cough) allvarlig (severe) or kronisk (long-lasting).
En feber – A fever. If your illness is a little more severe and you are running a temperature this is the word you want. Again, your pharmacist can give you over-the-counter medication for this, and will advise you to consult a doctor if they consider it more severe.
Panodil – this is the most common brand-name for Paracetamol in Sweden and can be bought without prescription from all pharmacies if you need a painkiller or something to help a fever. It's so ubiquitous that people generally refer to simply 'Panodil' rather than paracetamol. 
Influensa – The flu. Flu season affects thousands of people every year in Sweden and if you're in an at-risk group it's a good idea to get your flu vaccine (full details of how to access it here).
Vårdcentral – literally, your "health centre", this is where you go to to speak to a läkare (doctor), the Swedish equivalent to a family doctor or GP, one that covers all types of medicine and doesn't specialise.
Symtomen – The symptoms. If you visit the doctor they will probably ask your symptoms and these might include svullna halsmandlar (swollen tonsils), hosta (coughing) or jag har svårt att andas (I have difficulty breathing/swallowing). If you want to say that something hurts, you say jag har ont i [insert body part here]". 
Ett recept– A prescription. The doctor hands these out then you go to the pharmacy to collect the medicine.
One very important question you might be asked is har du något läkemedelsallergi? – Are you allergic to any medications?
SEE ALSO:
Most Related Links :
Public News Time Latest News Sports News Finance News Automobile News